Step-by-step guide to renting a house for cheap
One of the most difficult issues about relocation or moving to London is the problem of finding the house to rent for cheap in your new place. Even if you want to move from one house to the other in your old area, it is always a bit difficult to find the house for rent that is inexpensive.
However, the difficulty is dependent on many factors. When you are looking for a cheap house to rent in London, the number one difficulty will be that irrespective of the fact that there are many rentals out there, there are also many people looking for houses to rent in North, South, West and East London.
So, if you are not fast and serious enough, you may find it very difficult to get a house to rent. It depends on how quick you are and the amount of time you have to go around and view. If you are quick and have more time, it will be easier for you to find houses that fulfil your needs. First thing you need to do before you start looking for cheap houses to rent in London is to decide what type of house you want to rent - Detached, Semi Detached, Terrace or Bungalow. Next you need to decide on whether to start looking for a 1 bedroom, 2, bedroom, 3 bedroom or maybe bigger house. You may also go for something smaller that is to say flats to rent.
Compare houses to rent offers
Now, one thing to note is that you can only make the best judgment if you have time to house hunt well. You can only see more and compare when you have the time. So, the best method to house hunt in London is for you to start the search about 3 months before removals London or before you intend to move from your old house to the new one.
Now, the fact is that it is always difficult for you to get a new house to rent for cheap. But this difficulty doubles if you are searching for this in a foreign and unfamiliar country. However, for you to succeed in this quest, you have to follow the principles mentioned below. Always contact a few estate agents and compare as many house for rent offers as you can. Always ask for pictures and based on them decide whether you want to go and view the house for rent or not. It takes time to get from one part of London to the other so make sure the houses for rent in London you are going to see fulfil your requirements. Wasting time on viewing homes that are no good for you will make you upset. You will loose your patient and rent a house that you may not be happy with later on. So if you have started looking for houses to rent far in advance you should compare not only the houses for rent offers but rental house prices in London too.
Find a house to rent online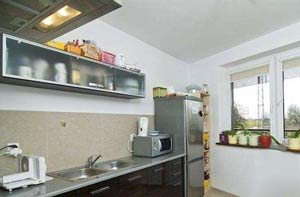 It is much easier to search and find houses to rent on the internet, online. But this has a very big limitation to it and therefore must be jettisoned at a point. This is because they are not always offering the most up to date and current houses.
This is why you need to get to London and the area you want to live in. when you are here, get to the offices of the real estate agents in the area and talk to them. They are the people with the newest and best openings, and you will find a good 2 bedroom or 3 bedroom house to rent through these brokers easily.
In the first instance, people coming in from other cities and countries always mistake the fact that London is a city that does everything in weeks. So, whichever price you see on the net or any advertorial is actually giving you the quote of the rent per week. You simply have to multiply this by four to get at what you should be paying every month.  When you do this, you get the exact house rental cost.
Renting furnished or unfurnished house?
Another thing you have to bear in mind when searching for a house to rent in London for cheap is whether you are going for the furnished or unfurnished property. Most of the houses in London come furnished by the landlord, and this obviously jerks up the rent. However, you have to decide whether you need this or not. In some cases, you can discuss with the landlord to remove furniture. This is best for you because if you have any need to change the furniture when you move in to a rented property, you have to take extreme care to avoid going against the landlord. You don't need this. If you are moving with a dog you need to make sure you are looking for houses to rent of which owners have nothing against the pets.
On the issue of agency, many of the landlords will prefer to rent out their houses through an agent, and it is becoming a custom here. However, in most cases, when you choose a house you want to rent, they will direct you to an agent through whom you will do the deal. But there are cases where you need to get to the agent and through him get information about houses under his control.
Another thing you need to imbibe when looking for a house to rent, 1 bedroom or 4 bedroom in West, South, East or North London is patience. The truth is that when you are handed the list of openings, you will notice that some homes have been there for a very long time. You should not choose those because there is a reason they have not been taken. They are not good. The best apartments come to the market and are taken immediately. So, you may have to exercise some patience for your dream apartment to come.
If you are looking to study in London you may want to check cheap accommodation options for students.
Houses for rent prices
The next is that no matter the starting price; put an offer if that is your dream home. There are many things that make the initial offer stand at whatever it stands, and you can negotiate for many things to be removed for it to get to what you want to pay. The use of pets, furniture and many others are involved and you can negotiate for these to be removed for you. Don't look at the first asking house rental price and chicken out. Go ahead and make an offer and then negotiate. You do not know what the situation is. There is a chance the landlord have been trying to rent out the house with no success for a long time and is desperate to make a deal. This may be a great opportunity for you to rent the house you want for cheap.
How to find a house for rent advice and tips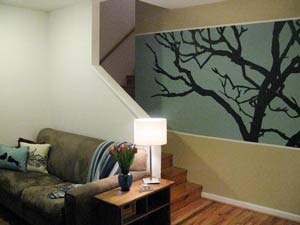 Another thing that will inform your decision is the size of the house you want to rent in London. One of the easiest ways of moving to London newly is through the flat share. You will find many of these waiting for you when you arrive and you are always advised to embrace it and start with it. The fact is that you will be sharing the flat with some people. The houses in this regard are mostly furnished. Always compare house for rent prices in London online.
This will help you to reduce the heavy price of utilities as all of these are shared amongst the tenants in the house. It is best for students and young professionals or expats visiting London for the first time. This is mostly run by private landlords and you are given time to meet and access your potential house-mates. However, in some cases, the old house-mates are the people to find and approve the new ones. You can search for houses to rent in some online platforms like Spareroom, Gumtree and MoveFlat.
Renting a house through an agent
If you don't want to share a house, you have to rent the whole property in London. This may be a1 bedroom house or a duplex. You have to find this through the websites mentioned above or through an houses to rent estate agent. In this case, you have to prove your regular income with your 3 months' pay slips. In some cases also, you get a reference from your current or old landlord. For the furnished flats, you will have the bed, shelves, dinning, wardrobe, couch, and other things, with the exception of electronics and electrical appliances, while the unfinished will not have these. In this case, you have to take care of gas and electricity when you move in. Renting a house in London through an agent is not the cheapest way as you have to pay a fee for broking. If you are looking to rent a house in a quite inexpensive are in London you should try Chiswick or Wimbledon.
While the cost of housing for rent in London is said to be high, the cost of other things have been adjudged low. However, when you are renting a house in South West, East, North West London, the location decides the cost. Some areas are costly while others are relatively cheap. If you are shipping furniture from overseas you should look for unfurnished houses for rent. Consider this. When you must have chosen, you have to pay 6 weeks rent upfront. However, you must insist that you get a deposit protection scheme by your landlord. This is to insure that you are not scammed and that you are refunded any due funds when you leave.
For more tips and advice on how to find a cheap house to rent in London please contact our office.