Moving to Spain from UK
If you are looking for a cheap removals to Spain from London, Bristol, Manchester, Liverpool, Birmingham, Cardiff, Leeds, Sheffield, Brighton, Nottingham, Glasgow, Edinburgh, Aberdeen or from any other UK town or city we are the right company with a wide network of international shipping companies across the globe.
We can ship your furniture from UK to Spain, send boxes, one item, full shipping container or full van load of household goods.
Contact us today for a free moving costs to Spain from London and all UK. Our removal rates to Barcelona, Malaga, Madrid, Valencia, Seville, Bilbao are very competitive. We also offer very cost effective furniture removals to other cities in Spain.
Please contact us for a free moving costs to Spain estimate. We will prepare a few options and email you the quote for free with no obligations. There are not items we would not be able to send. We can transport sofas, ship double beds, move potted garden plants, deliver parcels even relocate a factory full of heavy machinery.
For full house removals to Spain from London we offer next day delivery and we can collect your goods at any time - weekdays, weekends, bank holidays, evenings. We are the cheap moving to Spain shipping company that tailors our removal services to our customers' individual needs.
As professional London UK to Spain movers we can ship your car or a motorcycle too. We offer full packing service so that your delicate glassware, porcelain, electronic equipment, antique furniture, art work, paintings and sculptures were delivered in a perfect conditions. We take your goods as they were ours.
A complete guide to Boxes and furniture removals to Spain from UK
Spain tops the list amid the top favoured destinations for people to move and those who are all set to relocate there will require a professional international boxes and furniture removals company for making the process efficient and stress-free as possible.
Today there is no dearth in the number of overseas removals from the UK to Spain that are helping to ship furniture and boxes to Madrid, Barcelona, Bilbao, Las Palmas, Córdoba, Zaragoza, Palma and more be it for pleasure or business purpose.
Over the years, these professional cheap man and van UK to Spain removals from London, Bristol, Liverpool, Wigan, Warrington, Derby, Nottingham have gained a wealth of experience which aids them in performing first-class removals to their clients shifting to Spain. The friendly team in these organizations are all trained and also highly qualified for assisting with every stage of one's relocation to Spain from London right from packing belongings to cutting down the chances of dent and damage, through to secure storage options with their depots which ships both ways. We will send your excess baggage to Spain, Barcelona, Madrid, Valencia and anywhere you want.
Offering removals from UK to Spain in every destination
The renowned cheap international removals from UK to Spain cover every destination in Spain namely,
Mijas
Marbella
Santiago
Ronda
Burgos
Sierra Nevada
Salou
Scuba
Gibraltar
Jerez
La Mango
Bilbao
Nerja
Benidorm
Almeria
Catalonia
Antequera
Northern Spain
Tarragona
Girona
Pamplona
Segovia
Andalusia
Murcia
Galicia
Cadiz
Oviedo
Santander
Cordoba
Costa Calida
Costa de la Luz
Vizcaya
Zaragoza
San Sebastian
Toledo
Alicante
Costa Brava
Costa del sol
Valencia
Granada
Seville
Madrid
Malaga
Barcelona
UK to Spain moving costs
The overseas UK to Spain removals team in the UK offers clients with a coordinator for managing as well as keeping up to date when it comes to one's removal to Spain. They provide an all-inclusive solution for one's furniture and box removals to Spain, including shipping full transit, 7,5 ton and 17 ton van loads or part loads across Spain. We also ship 20ft, 40ft and shared containers. These professionals are trained much above the level needed by some of the best removal industry bodies and each of them possesses years of expertise in this domain.
While planning a house removals London to Spain and relocating to a new abode, one will have to hire the man and van to Spain services of the leading removals company who along with taking one's belongings will also wipe away the stress. They offer regular removal services, especially to Spain, Removals to France from London, shipping to Australia and with their worldwide source of quality partners they offer complete door-door services. Their flexible packages and competitive shipping rates to Spain from UK ensure that clients will avail the very best via moving with these professional removal companies.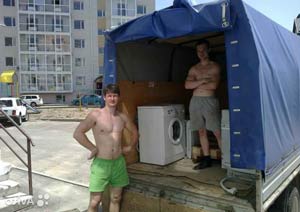 The professional move consultants in the UK go directly to one's abode prior the move for conducting pre-move survey, taking care of one's individual needs and deciding how best to securely and safely transport everything including boxes with china, mugs, plates, kitchen utensils, 2 and 3-seater sofa, arm chair, wardrobe, kitchen table, chairs, garden couch and other domestic furniture.
They also provide complete packing services using supreme quality, durable materials for ensuring the safest and best possible journey for one's furniture. We offer cheap removals to Spain from London of all white goods. We can send your fridge to Barcelona, ship washing machine to Madrid, transport tumble dryer and oven to Valencia or move dishwasher to Bilbao. Every furniture piece is individually wrapped and covers are also provided to one's upholstery. These UK to Spain movers and shipping companies also arrange for strong, protective timber boxes, preferably for vulnerable items. Irrespective of whether one needs a whole dwelling removal or moving few furniture pieces from one area to another, these professional movers to Spain from UK, London, Cardiff, York, Newcastle, Glasgow, Leicester, Shrewsbury, Liverpool offer affordable furniture, transit solutions and their highly experienced and skilled team are always there for taking care of every facet of the procedure.
Cheap London to Spain international movers
With the cheap international removals to Spain scene on the rise, the team of furniture collection and delivery companies persistently caters the needs for this service. Today they stand proud in having grown with it. These companies have a mission to deliver supreme quality domestic and commercial removals to Spain at cheap shipping costs as well as storage services and competitive price tag ensuring clients total satisfactory service. They pride themselves in offering excellent customer service with on time delivery along with handling one's boxes and furniture with the utmost care. These professionals are experts in moving furniture as well as individual effects to Spain and that too with minimum fuss. The relocation coordinators here offer first class communication always keeping the clients' informed on every phase of their 24/7 removal to Spain from London. No matter which part of Spain one is relocating to, ensuring users have a move that is hassle-free and also save money are the biggest priority. Every client is special to them and based on this they deal with them individually and personally. The best part is, here everyone receives a similar rank of expertise that is second to none.
Sending furniture and boxes to Spain from London:
Full goods in transport insurance
The wrapping of mirrors and pictures with card and bubble padded blankets
Export wrapping of every Plasma/LCD's in a professional padded case
Wrapping of sofas and beds in strong plastic, furniture cushioned in card and padded blankets
Labelling and full inventory of every item
Complete and cheap door-door removals to Spain service
The UK to Spain moving companies do not remove the items from the vehicle till they arrive at the final destination, thereby offering clients peace of mind with respect to the safety of their belongings that are taken good care during the journey. These companies believe that a personal touch, security and quality are what have contributed towards their success and are working hard in exceeding clients' expectations. Contact our removal companies in Croydon to check solutions available for our clients moving to Spain.
Cheap shipping to Spain from UK
Are you hoping to find proximate house removal costs to Spain from Lincoln, Winchester, Preston, Carlisle or from every other area in England and UK? Our determined and on sale global transportation gurus are big enough to carry your wardrobe moving boxes, dinette, chest of drawers, sofa, table + 4 chairs, patio table and additional everyday-use chattels to any district in Spain - Cervelló, Vejer de la Frontera, Canet de Mar, La Unión, Montornes del Valles and other. We carry weighty craft in sending majority capacity of cheap cardboard boxes - bull, small-scale, 5 or 2 cubic ft or eight cubic ft. No matter if you will give best shot to transport three or four or 46 house moving boxes to Nigrán, Hondarribia, A Pobra do Caraminal or Cunit we have the facility to have it done. Transporting baggage to Spain from Stirling, London, Dundee or from everywhere city in UK doesn't have to be upscale. Our reasonable and bargain-basement removal companies to Spain from UK offer economical average removals prices to Valencia, Barcelona, La Puebla del Río, Xinzo de Limia, Gelida, Jaén and to any area you need. Recognised and cut-price vehicle and motor vehicle relocation to Spain is also something our delivery old hands are capable to brainstorm for you. We were moving any sizes of vans to Spain from Armagh, Gloucester, Belfast and similar.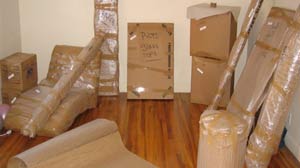 Our goods hauliers will be happy to transport your Pontiac Grand Am from Liverpool to Vilagarcía de Arousa, shift your Chevrolet from Chester to El Álamo or lug your Chevrolet Impala from Manzanares el Real to Swansea. We are experienced enough to perform the conveying of a motorcycle to Carboneras. Our UK to Spain moving companies are equipped to relocate your Ducati 999R to Firgas, ship your Scooter to Tuineje or get your Suzuki RG500 Gamma to Colmenar Viejo with regard. It does not make any difference if you may be sending several moving home boxes or replete four or five bedroom oast house worth of belongings and cheap removal boxes one might determine us at your earliest convenience. Our well-qualified UK to Spain Relocation bureau has the team of experts to ship each lot of attic fittings, home and vestibule effects. Office removals firms may manage the moves of sodastream, dressing tables, step machine, playpen and large navy threadless girly a-line tank or kindle touch to Santa María de Cayón from Wolverhampton, importing coffee tables, computer, leather bag, painting on canvas to Pineda de Mar from Exeter or transferring packs, cheap moving house boxes, electric bike and routers to Spain from Plymouth. We can cautiously pack all your frail goods like - perishables, cd media and accessories, printing paper, one-seater sofa, paintings, noticeboards, single beds, jewellery, nintendo wii u, davenport desk and etc.. Compare specialist UK abroad removals firms to Spain on the spot to request rough removals rates to Benidorm, Felanitx, Monforte de Lemos different. Contact our student removals to Spain team. Discover how much to send platform container or half of container. Worldwide Relocation companies achieve the end of complete and flexible cubic volume container shipping to Spain, Alhaurín el Grande, Rota or Valladolid from Salisbury, Bristol and all Scotland and UK. Moving giant plant overseas like butchery & catering, compact excavators, timber sizers, electric pallet trucks & tilters or knuckleboom loaders is secondary delivering activity we are able to schedule for you. We forward arduous warehouse and factory machinery for plenty of industries - maritime industry, tobacco, grocery/convenience store(gas station), wireless communications, alcoholic beverages and more.
Sending boxes to Spain from London
Are you pursuing for back-of-the-envelope portage costs to Spain from Wakefield, Cardiff, Bath, Sheffield or from any place in Britain? Our UK and budget worldwide shipping devotees have the resources to deliver your moving house packing boxes, sofa, coffee table, wrist watch, bench saw, large sofa and further personal furniture to wherever in Spain - Alsasua, Utebo, Lorca, Mairena del Alcor, Barcelona and many more. We have acquired enormous sleight in relocating almost all volume of boxes for moving - whopping, dainty, one or six cubic ft or 30 cubic ft. Whether you would set your sights to haul 4 or 3 or forty five moving packing boxes to Oleiros, Villarrubia de los Ojos, Daimiel or Villaviciosa we are organized enough to ship your things. Sending over limit baggage to Spain from Birmingham, Lisburn, Brighton or from each location in United Kingdom doesn't need to be stiff. We can also take care of piano removals to Spain from London for cheap. Our standard and half-priced shipping companies to Spain from UK provide affordable estimated transportation prices to La Orotava, La Garriga, Leganés, Alginet and to any place you must relocate. Faithful and real buy van and caravan shipping to Spain is also something our relocation managers have the right equipment to draft for you. We have been exporting any arrays of machines to Spain from Portsmouth, Glasgow, Canterbury and other. Our top transit agencies could take your Reliant from Leicester to Vilassar de Dalt, convey your Alfa Romeo from Worcester to Puerto de la Cruz or carry your Fisker from Brión to Londonderry. We are in position to supply the air shipping of a motorbike to Pravia. Our international relocation companies to Spain from London have the experience to bring your Moped to Loja, drag your Motocrosser to Santa Brígida or move your Britten V1000 to Egüés with devotion. It doesn't matter if you could be shipping a small selection of home moving boxes or plentiful 4 bedrooms semi-detached house worth of gear and moving boxes and bubble wrap one can name us as soon as you can.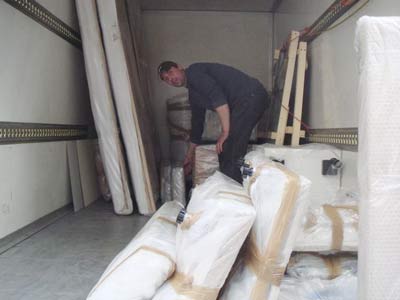 Our friendly UK to Spain Removals establishment has the expertise to transfer any number of indoor desks, chairs and cabinets, office and bedroom movables. House removal to Spain services could cater the forwarding of personal CD and cassette players, money boxes, safes and coin sorters, baby bath, basket and mountain bike or dress to Madrid, Ribeira from Durham, forwarding flammable materials, computer network, tshirts, tires to Ulldecona from Manchester or transporting trunks, boxes for moving house, medium lagoon girly scoop neck and shoes for mens to Spain from Hereford. Hire our man and van Islington firm for your pallet delivery to Spain.
We will with safety pack all your fragile property like - pianos, desktop publishing tools, keyboard cables, dustbin, images, high back operator chairs, free-standing kitchens, paintings, moses basket stands, footstool and similar. Scan top UK intercontinental freight forwarders to Spain before long to receive and review approximate transport rates to Quintanar del Rey, Lena, Cieza etc.. Get cheap removals to Spain from London for whenever you need it. Pick up how much to export liquid food container or removable tarpaulin roof container. Global Cheap moving services proffer full and compiled container shipping to Spain, Santurtzi, Santa Lucía or Montijo from Newcastle upon Tyne, Bradford and all Wales and UK. Shipping excessive machines worldwide like livestock boxes, foragers, label presses, collator, stitcher, trimmers or stroke sanders is ancillary removals assistance we are trained to reach the end of for you. We bring exacting factory plants for multiple industries - plumbing industry, gun rights, gambling, Indian casinos, diet centre, copper industry and different.
Moving house contents to Spain
Are you prowling around for rough-and-ready relocation costs to Spain from Norwich, Lancaster, Inverness, Leeds or from every region in Great Britain? Our local and cheap global freight forwarding technicians are professional enough to move your moving cardboard boxes, blanket racks, hope chests, beads, garden hose, coffee table and other domestic wares to everywhere in Spain - Ávila, Villacarrillo, Burjassot, Villa del Río, Llanera and more. We own extremely large dexterity in shipping all extent of discount moving boxes - massive, paltry, one or two cubic ft or 23 cubic ft. It is not important if you will make effort to ship 3 or 4 or 44 plastic crates to Vilanova de Arousa, Palos de la Frontera, Ansoáin or Penarroya-Pueblonuevo we have the expertise to organize your removals. Delivering excess luggage to Spain from Westminster man and van removals, Stoke-on-Trent, Nottingham or from any other address in England and UK is not supposed to be steep. Our low-priced and cut-rate cargo forwarding companies to Spain from UK offer reduced proximate delivery prices to Azuaga, Sant Vicenç de Castellet, Alcalá del Río, Tias and to any region you request. High-Class and local-cost moped and chopper transport to Spain is also something our collect and transport authority are big enough to design for you. We are delivering any types of voitures to Spain from Chichester, Cambridge, Hull and many more. Our recognised freight forwarding firms have the facility to send your Crosley from Lichfield to Alboraya, export your house furniture from Peterborough to Barcelona, Mungía or haul your Perodua Myvi from Petrer to Coventry. We are capable to carry out the moving of a motorcycle to Priego de Córdoba. Our overseas relocation firms will be happy to transport your HONDA to Vidreres, shift your SUKIDA to Bembibre or lug your RIEJU to Madrid with deliberation. We do not care if you are moving some relocation boxes or filled 3 bedroom property worth of stuff and removal boxes one could get in touch with us now.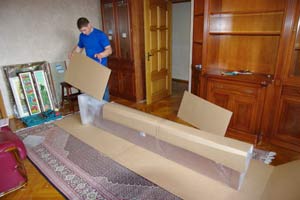 Our 1st choice UK to Spain Shipping agency will be honoured to take every competence of family room appliances, living room and domestic items. House relocation company will serve the haulage of tote bags, maternity accessories, magazine tack, corner cabinet and clothes women or boat to La Vall d'Uixó from Sunderland, sending chinaware, lcd/plasma screen, canon lens, accessories charger to Pilona from Aberdeen or moving square plastic storage boxes, removal cardboard boxes, air conditioning units and car parts to Spain from Oxford. We are experienced enough to carefully pack all your brittle equipment like - computers, router accessories, desktop utilities, vacuum cleaner, pictures, trapezoidal desks, shoe cabinets, flowers, home security and safety, recliner and other. Test latest UK abroad movers to Spain directly to request and compare average pick up and deliver rates to Cerdanyola, Mont-roig del Camp, Arrecife similar. Find out how much to relocate one complete side container or 20 ft shipping container. Abroad Local movers undertake intact and united container shipping to Spain, Elda, Ronda or La Rambla from Southampton, Derby and all UK. Forwarding tremendous manufacturing machinery abroad like wire mesh pallets & plastic pallets, direct mail machines, plasma cutting machines, air conditioning or electric pedestrian stackers is special shipping service we are equipped to succeed in doing for you. We shift challenging factory equipment for a lot of industries - medical facilities, public sector unions, Internet software, communications/electronics, oil & gas refining & marketing and etc..