Packing Guide - How to pack for moving?
Packing is the most challenging and stressful aspect of moving of any kind. Whether you are moving house or office, you have a lot to do when it comes to packing. Even if you hire the services of a moving company, you still have to be around to ensure that everything is going on as expected.
It is also your responsibility to prepare an inventory of items you are moving with and items you will be dashing out or selling. If you have not done it before we are sure you will appreciate our packing tips London.
There are a lot of worries associated with it such as worries about the safety of your items and family heirlooms. You will not want any of your valuable items to get damaged.
All these can be very stressful and challenging. Indeed, you have to think ahead, prepare for it and execute it creditable well in order to reduce the damages. Here are packing guides for moving to help you manage it very well. Find out how to pack like a pro!
Pre-packing tips
Packing can be very tasking and as such it is advisable that you begin on time to plan for it and to tackle it. Our packing guide include a lot of useful packing tips. There are a number of things you have to take care of before you start your actual packing. Here are some of the things to do before you start packing.
Prepare your packing list: you don't have to wait till the packing day before deciding on what to pack and what not to pack. You have to develop a packing list which should indicate the items you will pack and the order that you will follow when packing them. You don't have to pack all your belongings at the same day. You will pack some earlier, some few days before your moving day and some on the moving day before the moving company you hire arrives. This is why you have to make your packing list earlier before beginning your packing.
Give out items you will no longer use: if there are items that you are no longer using, you have to give them out to charities. Alternatively, you can dash them to people that need them. Another option is to sell them as vintage property. You can do that through a number of means like online auction or local auction. There are a lot of online marketplaces like eBay and others where you can sell used items. You can also advertise them in these sites. Definitely, you will find buyers for them. However, whichever option you prefer, you have to do it on time so that it will not constitute any problem to you on the moving day or you don't have to move with them to your new home. They will only clog up your closet. It is not the ideal to begin to sell unwanted items in your new home because they will add to your moving cost.
How to pack for moving? - preparation
Some people may be engrossed with other aspects of their moving plans leaving the packing supplies. Boxes and supplies are not what you have to leave till the eleventh hour. You have to get them ready on time. Things that you will need for the packing include boxes, strong tape, self-seal bags, bubble wraps and wrapping papers. You may make use of old newspaper for wrapping items. Wrapping items especially breakable items helps to provide extra cushioning effect and this reduces the probability of breakage or damage as a result of shocks sustained on the way during moving.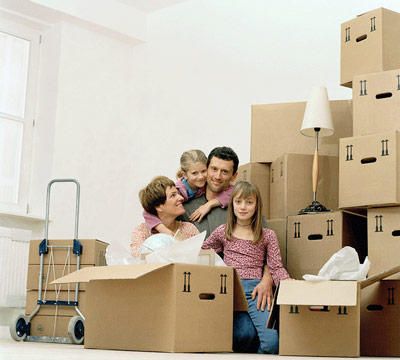 You should ensure that you have enough moving boxes London and other supplies for all your items. Get different sizes to suit different items. No matter what you want to pack, there are boxes that will suit such an item. Don't buy boxes that will not suit the structure of your item. This will only make you to force your items into them.
Buy boxes that your items will easily and naturally be put inside them. Get small boxes for small but heavy items such as books, certain kitchen appliances and others. Ensure that the boxes are very strong especially those you will use to pack heavy items so that they will not tear or break when you are packing your items in them or loading them unto a truck. Such incidences can cause damages and breakages of items.
You can find a lot of packing tips London online. For more packing guide on how to pack for house removals you may want to do some online research or contact local removal companies Islington to get a professional advice from prefessionals.
Seek for help: as it was highlighted above, packing can be challenging and difficult. If you are doing the packing yourself, it is advisable that you get a helping hand. You may ask one or two of your friends to assist you with the parking. They can help you in carrying or lifting heavy items. You don't have to become a weight lifter overnight. Lifting heavy objects alone can injure you or cause you muscle strain.
Besides, there are some items that will require expert attention. For example, if you are moving with furniture that you cannot easily dismantle, then you have to look for professionals who can dismantle and reassemble it on time. If hiring professionals is inevitable, there is nothing you can do than to hire one. Doing such packing yourself may result in damage or economic loss.
Make arrangements for packing of hazardous materials: if you have any dangerous or hazardous materials such as paints, aerosols, inflammable substance, bleach and others in your home or business, you should arrange for their packing. Even if you are doing the packing alone, it is important that you get the right packing materials for them. They should be kept in one box. Ensure that they are not missed up with other items especially food substance.
Get damage and breakage insurance cover: sometimes, no matter how careful you are when packing your items, there may still be breakages and damages. This is why it is important that you cover belongings against breakage and damages that may occur during packing or moving. Packing guide and tips on how to pack can be very useful so do not forget to discover more.
Do your laundry
There is no doubt that some people may be wondering why it is important for them to do all their laundry before packing. If you can, do it. The reason is to ensure that you do not pack damp clothes and bring dirt into your new home. But if it is not possible for you to do all your laundry, then you have to get a separate box where you will pack all dirt clothes and dirt items.
Remember to empty tanks of your gas powered tool
If you have garden and you are using gas powered gardening tools such as lawn mowers and string trimmers, it is advisable that you empty the gas before packing them. The same thing is applicable to gas powered appliances like stove. This will help to guide against spills. Fuel or gas spill can damage your items. Besides, such liquids are highly inflammable and can easily catch fire just at a little spark. For more info contact our relocation advisors at removals London.
During packing
Now that you have done the necessary things and have set the stage ready for packing, you can start packing your items. You have to start on earlier enough so that you will complete the packing before your moving date. By now, you should have fixed your moving day. Pack at the rate that will help you to meet up with the moving day. Here are some tips to help you pack your items very well. Have you had some experience share your packing tips with us.
Begin with items you will no longer use in your current home
Do you want to know how to pack for moving? Owing to the fact that you have to start packing earlier, it is advisable that you start packing items you will not need again in the current home until you finally move to your new home. This will depend on how many days you left before your moving day. For example, if you have one week left, you can start packing your books, files in the home, kitchen appliances you will no longer use, items in your closet and storage units, clothes and others.
Keep items to be used a night before moving day separate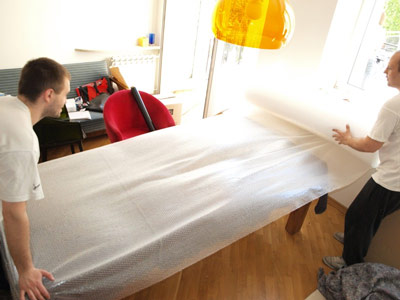 When you are packing, you have to reserve some boxes for the packing of items that you will use a day before your moving and on your moving day depending on the hour you will move. This is very important because if you fill up all the boxes, you will not have any place to pack those items.
But if you reserve some boxes, you will have spaces to pack them. You should also keep the items you will need on the day you move in to your new home separately. This packing tips are used by professionals too.
Definitely, you may not be able to get your new home well arranged on the day you move in. Some people may take some time before they get their new home well arranged. It will not be fine for you to start scattering the boxes just because of one or few items. It can be difficult and annoying. This is why it is advisable for you to keep the items you will require on your first day or night in your new home separately.
You won't have to scatter everywhere in order to get the items. There are other important items that you have to keep separately. Such items are first aid kit, small tool kit, torchlight, sleep clothes and others. 
Use the right box
It is important that you use the right size of boxes when packing. We encourage you to take this packing tip seriously. The right size of box depends on the structure and the weight of items you are packing. Heavy but small sized items such as books and kitchen appliances should be packed in small boxes and not in big boxes. If you pack them in a big box, they will be very heavy and thus very difficult to lift. But if you pack them just in small boxes, one person will be able to carry them easily and lift them unto the truck. When you are packing, don't pack them full. You have to leave some gap. Fill up the gap with papers to provide cushioning effect. Besides, it will also help to make the box lighter. Use bubble wrappers and papers to wrap breakable and fragile items before packing them inside the truck. In this way, you will prevent breakage. One of the best packing tips London is not to use banana boxes for shipping. Call us for more info and receive our free packing guide for moving house.
Pack one room at a time
To make packing easy and well organized you have to start at a point. You can begin from top if your current home is an up stair. You should also pack one room at a time. In this way, you don't have to be moving up and down from one room to another and back to the room again.
Have a box or bag for important documents
When you are packing your documents and files, you should get a separate bag or box for important documents such as academic certificates, birth certificates of all the members of your family, your marriage certificates and any other certificates you have acquired. Most experts advise that you keep these certificates and important contract documents in your carry-on. They are valuables and determine a lot in your professional and personal life and as such you have to be very careful with them.
Packing advice - Protect yourself
Packing is associated with some hazards that have health implications such as exposure to dust particles, dust mites, debris, mold and others. These living organisms and fine particles can cause painful symptoms when we are exposed to them. They have serious health implications.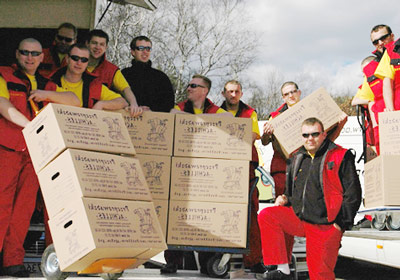 For example, if you have asthma and you are exposed to dust, it can cause asthmatic reaction. Exposure to dust can cause itchy and irritated eyes. It can also cause running nose and sneezing which will get worse at night and keep you uncomfortable. Theta's why it is important to follow best practise packing tips and guide. Besides, you have to spend more in order to obtain medication for such symptoms.
There is also trip and fall hazard which can even lead fracture or death depending on the nature of the trip and falls. You can see why you should protect yourself against these hazards. Make sure that you put on protective covering when you are packing. Wear hand gloves, face mask and goggle to protect yourself against exposure to dust particles and unwanted particles. In this way, you won't suffer any painful symptom after packing your items. You can always ask your friends that have moved in the past for a piece of good packing advice and a moving house checklist.
Whether you are packing your items by yourself or you will have them packed for you, the above guide will be of help to you if you follow it careful. It will also help to reduce the stress and challenges of parking. Getting all your items packed in preparation for moving may not be as stressful as you may think. It all depends on your approach and attitude towards it. If you have the right attitude, you will have a stress-free and smooth packing experience. But the reverse will be the case if you don't plan for it very well.
If you still have any questions on how to pack for moving please do not hesitate to contact us. Our packing tips London team will be happy to provide you with more tips. We can also email you our free packing guide for those that are moving form the first time.