Cheap man and van hire London
Local Man and Van Hire is a perfect solution for a Small Move. When you are planning to move home whether it is a single item, a number of household furniture, a sofa, fridge or freezer locally, you should first decide on how to go about it.
Only local London man with a van company will be able to offer you a smooth and quick transition.
There are various moving options that you can hire such as man and van services, doing it yourself or hiring a van and driving yourself. Each of these options has its pros and cons. However please note that doing the move on your own does not mean it will be cheaper than booking a man and a van.
But man and a van hire services have been proved to be very effective for small move because of the numerous advantages it offers to people that hire the service. So, if you are looking to move 2 bedroom flats to rent, studio or house you should consider hiring the Cheap London Man and van service. Even some of the most reliable and reputable removal companies offer van and man to collect and deliver wardrobes, white goods, shopping or small packages for international shipments..
There are also small, private one person man & van providers ready to offer you quality services at a competitive price. Unfortunately you could argue the quality of the service of some of them but this one thing you can not take from them they offer the cheapest man and van prices in North, South, West, East and all Greater London area.
Van and driver hire London
Cheap Man and van hire is most suitable for small and local moves across many cities in the UK. Bigger firms that provide these services have trained professional drivers to man the van. These drivers know every corner and major routes connecting many cities and streets in London and in these cities. This means that your items will get to the final location in time because the drivers know the best route to your new house and when it is best to drive to the location. Apart form that they drive there and back around London every single day and at night. They are aware of the rush hours, know where and at what time the traffic is slow and have the knowledge of the roadworks.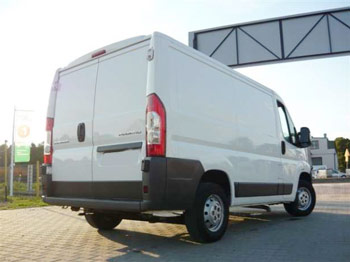 South West London Man and van providers are also well trained and they are good in planning moves. They will provide you with packing tips on how to get your items arranged and packed for moving.
They will check if you have to book a parking bay or need to get a parking dispensation. They will also advice you on how to reduce damages during packing as well as on how to protect your items such as furniture so that they will not be damaged during packing. So, you can always rely on the tips and advice they offer you.
It is not difficult to find and get a man with a van van service. If you are hiring a removal services, you may require going through a lot of process before sealing your deal with the company. But this is not the case with cheap man and van London hire prices. It is readily available for any person that may require the service. All you need is to give North West London man and van a call and bargain the van and man price with them. Once you agree on a price, the man is ready to offer you the service. Usually there is no protocol involved, no contracts to sign and you can pay in cash directly to the driver. So, if you are looking for quick move services, man with van hire is one of the cheapest options for you to have your personal belongings, moving boxes, excess baggage or whatever you require picked up and delivered to anywhere you want.
London man and van prices
Men and van is highly affordable and most suitable option for local and small moves for people who are on budget. The cost of hiring this service is generally low when compared with the cost of hiring house removals Epsom services. It helps you to cut cost on moving especially if you have little items to be moved. But if you have many loads, you should hire removal service because hiring this means that several trips have to be made before all your items will be moved to your new house. This will make you to pay more money.
Van and man hire also offer loading and even packing assistance to their clients without charging them. This is not the same with removal companies. A good number of removal companies offloading services but will require you to pay for the services.
Hourly London Man and Van Prices

One man & van London

£38 per hour

Minimum of two hours payable.

Two men & a van London

£53 per hour

Minimum of two hours applies.

Three men & van London

£68 per hour

Minimum of three hours required.
Half Day Man & Van London Hire Rates

One man and a van London

Half Day Hire Prices (four hours)

£145

Two men with van London

Half Day Hire Costs (four hours)

£195

Three men and van London

Half Day Hire Rates (four hours)

£255
Full Day London Man with Van Hire Costs

One man with a van London

Full Day Hire Prices (eight hours)

£295

Two men and a van London

Full Day Hire Costs (eight hours)

£395

Three men and van hire London

Full Day Hire Rates (eight hours)

£515
*** Please note the man and van hire prices South West London provided may not be up-to-date, are subject to how busy we are, where are you located and where are you moving to. This are London man with a van average prices and rates used by local providers in EC1 to EC4, WC1 to WC2, N1 to N22, NW1 to NW11, E1 to E18, W1 to W14, SE1 to SE28, SW1 to SW20, BR1 to BR8, CR0 to CR9, DA1 to DA18, EN1 to EN11, HA0 to HA9, IG1 to IG11, KT1 to KT24, RM1 to RM20, SM1 to SM7, TW1 to TW20, UB1 to UB8, TN14 and TN16 postcode areas.
See also student removals services.
Man and van Special offers and discounts
When comparing man with a van London you should not hesitate to ask if there are any discounts available. Some van and man removals offer reduced rates if a job starts or ends in certain areas for example Islington, Camden, Hackney, Ealing, Hammersmith, Kensington, Southwark, Greenwich, house removals Lambeth, removals Lewisham, Chelsea, Fulham, Wandsworth, Bromley, Croydon, Bexley, Enfield, Barnet, Harrow, Brent, Redbridge, Barking, Kingston, Dagenham, Sutton, Hounslow, Richmond.
There may be also other discounts available. Customers looking for a chap London van and man hire can plan to move on Monday, Tuesday, Wednesday or Thursday. Most people prefer to move on Friday, Saturday or Sunday and for that reason some of man and van movers are quiet outside those days. If you are patient enough, have not left your move to the last minute you will have time to keep looking and compare man with van London firms then you should be able to get 5%, 10% or even 25% discount. We also offer plastic storage boxes hire.
How much does a man with a van cost?
When comparing prices you should pay attention to a few things which may not be obvious. To find out how much does a man with a van cost in London you should double check the following.
Some cheap man and van London East are not even registered. Make sure you get some references.
Ask your favourite company if the price is all inclusive. Especially ask if it includes the VAT or not.
Our UK man and a van specializes in cheap flat removals.
Evening, night, Friday, Saturday and Sunday van and man cost may differ from the Monday to Thursday rates. Always ask for a few prices to carry our the job during the working hours Monday to Thursday, Friday and during the weekend.
Make sure when the man with a van will start charging you for the job especially if you want to book them for two hours only. Make sure you are not charged for the traveling time to your current address and from your new address to movers' depot.. Another service we offer is pallet delivery and man and van Dartford.
Ask if you will have to pay any fuel, congestion or parking dispensation charges.
Make sure your goods are insured and if the insurance costs are included in the man and van hire cost.
Try to find a local company. If your move starts or ends where the removal men is located you may be able to negotiate 10% discount
If you book the service for 2 or 3 hours ask how you will be charged if the relocation requires another 15 or 30 minutes. Will you be charged for every commenced quarter, half an hour or hour? Try to find a cheap man with a van London that will charge you in 15 minutes increments only.
Not all man and van companies London North West own specialist removal equipment required to moving piano, safes, fireproofed filing cabinets and other heavy items. In order to move it you may be charged extra for hiring stair climbers, Klavier-Roller machine, Pneumatic Piano Trolley, Piano Raiser/ Jack, Heavy Duty Upright Piano Dolly, Automatic Stair Climbing equipment, Large Movers Rubber Bands, piano belts and straps. Do you know how to declutter your home? We will help you out!
Some 2 men with a van prices are based on the ground floor to ground floor move. If your apartment is on the higher level and there is not lift available make sure your service provider has been informed about it and the price provided includes carrying your furniture and boxes up or down the stairs or both.
3 bedroom house moves and bigger as well as office moves may require on site survey and tailored-mode quote. It may be cheaper to request a fixed price to get the job done instead of accepting a quote based on a per hour rate. We also do removals Barking.
2 men and a van London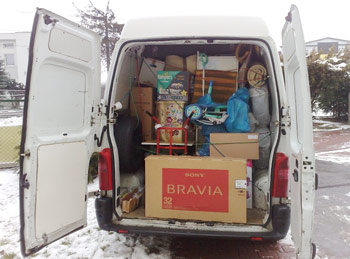 Getting loading help from man and hire service provider means that you have stress-free relocation. You will not bear all the weight alone. Somebody is there to help out and also to load the van for you so that it will contain as many loads as it is required. We also offer removals Barnet.
Put differently, man with a van hire save you time, money and stress. They can also help you to dissemble and reassemble certain items such as electronic equipment and furniture. If you hire the service, you will not be paying more than you should or paying unnecessarily.
Man and van hire services also provide short and long distant runs to various locations around Europe and UK mainland. Some moving companies that offer moving service can move items to various locations across Europe via this service. You can also check man and van Wandsworth.
Security of items is one the factors that most movers worry about. Virtually all man and van hire services providers are insured against accidents. Breakages, loss of items and damages are covered in some of these policies. Thus, you can make claims if your items are damaged or lost and you will be compensated adequately.
Whether you need 1 men, 2 or 3 man with a van in London you can contact us today. Find out how much does a man with a van cost? We also offer London cheap man and van Bexley
Do you need man and van for shipping to Europe?
Our local man and van cover all Greater London areas - South West, North West, South and south East London.