Shipping to Australia from UK
Are you relocating and would like to find out how much is shipping to Australia from London or any other UK town or city?
Here you can compare best UK to Australia international removal firms within a few minutes.
All our firms are BAR or FIDI registered. We also monitor our partners and work only with those that provide high quality service.
We offer full range of UK to Australia shipping services at affordable moving costs. With us you can send just 1 box, 1 piece of furniture, shared or full shipping container. We also send excess baggage, transport cars and motorcycles.
We provide excess baggage to Brisbane, full house contents removals to Melbourne, 20ft and 40ft container shipping to Perth or motorcycle, boxes delivery to Adelaide and car transport to Sydney. In fact we cover all the UK and can deliver to anywhere in Australia.
We also offer part load shipping which means our services and costs are tailored to the size of your move. With us you can save up to 40% on your boxes and furniture shipping costs to Australia from London and all England, Wales, Scotland and even Ireland.
International removals to Australia from the UK
If you have made up your mind to relocate to Australia, definitely you will require our boxes and furniture shipping services. We are a reliable international removal company and so, if you hire our services, we will handle your relocation from the beginning to the end. We will pick up your items from where you are staying in the UK and deliver them to the location you want. We can also deliver it directly to any address you want so that you will not have to bother about clearing the customs and transportation of items from the port to your address.
Allow Us to Assist You in Relocating to Australia
Now that you have made up your mind to move to Australia from London, it is necessary that you handle all the important to do list before moving to the country. The level of preparation required depends on whether you are moving with your entire family, the duration of your stay or you are going for working holiday. Your move will be remarkable easier for you if you take time to carry out a thorough research on all aspects of overseas house moving.
We have taken the pain to provide you with a wide range of things that you should consider in order to help you to get ready to start a life in Australia without hitches. Beready for sending boxes and furniture from London to Australia.
Things to do Before moving to Australia
Check your visa options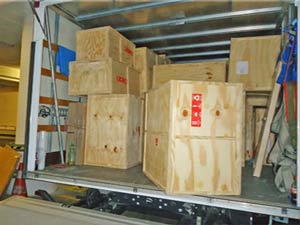 Getting the right visa for yourself and for your family member if you are traveling with them is the first thing that you should do in order to have a successful overseas move.
You require a visa in order to enter Australia if you are not a citizen of the country. What determines the type of visa that you will require is essentially what you want to do in OZ. So, before you check the various visa options, it is advisable that you make up your mind on what to do in Australia or why you want to travel to Australia.
Check our Australia visa tips to put you on track when it is time for you to choose the right track. Not all type of visa will allow you for shipping goods tax free.
Check the details of your passport
Make sure that your passport and those of the people traveling with you are valid and that their validity covers the entire duration of the visa you are applying for. For example, if you need a 4 year visa, the validity of your passport and those you are traveling with should be at least four years. You should replace your passport if there is a need for that.
Make your budget
Find out how much you need in order to travel to and live in Australia. Ensure that you will be able to provide for yourself as you want. You may put yourself in a difficult situation if you do not make adequate budget. You will find our website useful in this regard. Do not forget to ask how much is shipping to Australia from London.
Check your job options
When you have determined and made up your mind on the right visa type that will meet your requirement, the next thing that you should do is to check the available employment opportunities. You can find out what job offers are available directly from our website. 
Get your CV update
Get your CV updated and make sure that you have the qualification and experience required for getting employments by the relevant authority in the country. If you have all the qualifications and requirements, the chances of getting the jobs will be greater.
Get your trade and qualification recognized
If you are a professional with qualification in a particular area or you have a trade, it is advisable that you seek for the recognition of your qualification or trade by a relevant Australian authority. This will better your chances of being employed in your area of specialization or in your trade. However, you may ignore this tip if you are traveling for a working holiday. Check the employment section of our website for more information.
Do you want to relocate with your household belongings and your pets?
If you will stay for a longer time and you will want to travel with your belongings such as car, household goods and pets, there are some points that you should take into consideration. Ask our international shipping companies London to Australia for detailed information about this.
Consider your finance
Do you want to run an account with a bank in your country to enable you clear your bills or make payments into it? Do you need to have an account with an Australian bank so that you will be able to transfer fund to enable you make some transactions before you arrive in Australia? You will find more information about this on our Money & Tax section.
Settle up
Do not leave such accounts as utilities, subscriptions and the likes running while you are out of the UK if you do not want to have any issues with the service providers of such accounts. Make sure that you redirect your mails or post to your new address in the Australia or to either a family member or a friend.
Book your flights
Special one-way fares for people migrating to the Australia from UK are normally made available by a lot of big airiness. This depends on the type of arrival visa that you have. It is good for you to call their booking line to find out what offers are available.
Consider health and travel insurance
Now, your travel date has been fixed. Make sure that you purchase a travel or health insurance that will serve your purpose during your stay in Australia. If you are going to stay for a long time in Australia, you should consider registering with the Australian local public health services known as the Medicare. You will find useful information on this in our health service and insurance section. You may want to book removals insurance too.
Schedule your job start date
If you have gotten employment in Australia, it is recommended that you discuss the start date and schedule it with your employer before you arrive. This will help you to plan your trip so that you will have enough time to get ready for your new life in Australia and to unpack all your items. Do not forget to ship your work tools.
Bid farewell to friends and well wishers
Say farewell to your friends and well-wishers before you leave the UK and make sure that you provide them with your new contact details as well as your travel itinerary.
Upon your arrival
Apply for the Australian Tax File Number (TFN)
For you to work and get paid in Australia, you will require a Tax File Number (TFN). You have to apply for it very quickly. You will find detailed information about this on our Money and Tax section.
Register with Medicare
The Medicare is a government funded scheme through which the government assists Australians and residents in the country with medical expenses. Find out what the requirements for eligibility for registration into the program is. Check the website of the Medicare to know what the eligibility requirements are. You can obtain detailed information about this from our Health Service and Insurance section.
Obtain an Australian bank debit card
You should have indicated the branch of the Australia bank that you opened account with where you will collect your bank debit card. Pick up your card so that you will have access to funds you transferred to the account to enable you make payments for your bills.
Register your children in school
If you are moving with kids to Australia you need to take care of their education. Formal education is compulsory for children under the age of 15 in Australia. So, if you relocate with your children, you have to register them in school.
Apply for a driver's license in Australia
In Australia, each state department has the authority to issue driver's license to motorists in their state. Visit the Australian Immigration website in order to obtain more information about how to apply for a license and each state department.
Why should use our international house removals services to Australia?
There are a number of reasons why using our services will be the best decision you will ever take. Here are some of the reasons that you should consider before hiring our London to Australia shipping services.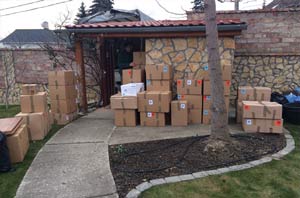 Our services are very fast, efficient and tailored to suit the needs of our clients.
We offer our entire services at the most competitive shipping rates.
We offer a wide range of international shipping to Australia including excess baggage, parcel delivery and many more.
No job is too small or too big for us to handle.
Though we offer local and cheap man and van London but we specialise in international container shipping and removal services overseas especially to Sydney, Brisbane, Melbourne, Perth, Adelaide and Gold Coast.
We work with network of reliable international shippers who are registered with reputable professional organization.
We are strongly established in Australia with depots in different locations in the UK and Australia to offer collection, delivery, mini moves, storage, tax refunds and storage services throughout all the main cities in Australia.
We also provide shipping services from Australia to the UK.
We offer a wide range of services including pickup, deliveries, packing and packing, cleaning and refuge removal and many more.
Quote is provided instantly and free of charge.
We are very knowledgeable about the Australian custom requirements as well as immigration requirement. We will be able to provide you with the right information and properly guide you in this regard.
We are professional international removal company with established reputations. We have handled different international relocation services for businesses, corporate bodies, organizations, holidaymakers, students, backpackers and professionals. Contact us immediately for free. We will immediately provide you with the quote and assign a move manager to you to organize the move with you. Compare shipping costs to Australia from London and all UK.
Basic Information about Australia
Where is Australia?
Australia which is officially known as the Commonwealth of Australia is one of the countries in the continent of Australia. It is an Ocean country which consists of the mainland of the continent of Australia, many smaller islands and Island of Tasmania. It shares border with Indonesia, Papua New Guinea and East Timor to the north, New Zealand to the southeast, Vanuatu and Solomon Islands to the north-east.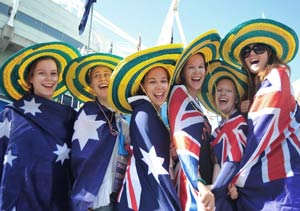 The indigenous Australians who have about 250 language groups have been living in the area known as Australia today at least 40,000 years before the first British settlement in the area. In 1770 AD, the Dutch explorers discovered the area but the Great Britain claimed the eastern half of the country in 1770. The British settlement started in 26 January 1788 through the penal transportation to the colony of New South Wales.
More explorations resulting in the increase in population and establishment of more than five independent crown colonies were made. But the six colonies federated to form the Commonwealth of Australia in January 1901. The country is one of the highly developed countries with booming economy across the globe. Great cities in the country like Melbourne are included in the list of most liveable cities in the world. We offer cheap shipping to anywhere in Australia from all Greater London - Removals Wimbledon, Removals Chingford just to name a few.
Area
Australia as a country has a large area of 7, 617,930 square kilometres. The country is the sixth largest country across the globe in terms of total area. It is dubbed the 'Island continent' because of its large landmarks and isolation.
Population
According to the Australian 2011 Censure, 21, 507, 717 occupy these large landmarks. But today, it is estimated that about 23, 923, 600 is living in different parts of the country with Sydney having the largest population. Melbourne, Brisbane, Perth, Adelaide and Gold Coast-Tweed Heads are other cities that follow Sydney in their descending order. The population density of the country is 2.8/km2 or 7.3/sq. mi which is very low compare to the size of the country.
Australian Currency
The Australian currency is the Australian Dollar which is dubbed the Buck, Dough or Aussie. So if you are shipping to Australia your house content and plan to stay there for a while you will need to exchange you money. Before the introduction of the Dough, the Great Britain Pound was the official currency of the country. But the Spanish Dollars were also in circulation. The First Australian type of coin known as the holly dollars was developed in order to discourage the use of the Spanish Dollars. In 1920, the first Australian national currency known as the Australian Pound was introduced. The Australian Dollar was introduced in February in 1966 to replace the Pounds.
The Australian Dollar is today the 5th most traded currency in the world. Owing to the large exportation of raw materials from Australia, the Australian dollar which uses AUD as its code and $ as the symbol is known as a commodity currency. Given this, Chinese and Asian markets affect it. AUD is also utilized for carry trades (it is a currency trade in which low interest rate currency is sold in order to purchase a higher interest rate currency) with the Japanese Yen because of its high interest rates. Statistics have shown that AUD to GBP rate is the most popular Australia Dollar exchange rate.
It is good to note that the Australian central bank which is the apex bank in the country is known as the Reserve Bank of Australia. Besides the Commonwealth of Australia, the AUD is also the official currency of the Australian territories including Norfolk Island, Christmas Island and Cocos (Keeling) Islands. The Pacific Island Nations of Kiribati, Tuvalu and Nauru which are independent are also using the AUD as its official currency.
Weather in Australia
Australia is located in the southern hemisphere and like all other countries in this part of the world, the Australia Australian season is the opposite of the northern hemisphere's season. In other words, when it is summer in Australia, it is winter in the countries of the northern hemisphere and when it is winter in Australia, it is summer in the countries of northern hemisphere. The country's summer starts from December through February while the winter starts from June to August. The autumn comes up from March to May while the spring starts from November and ends in November. Generally, the climate in Australia for the most of the year is a temperate climate. However, owing to the countries large landmarks, the climate can vary from region to region. The winter in the southern states is cooler than the northern states which experience warm weather much of the time. With an annual rainfall of less than 600 millimetres, the country remains one of the driest continents across the globe. You do not need to be shipping your winter clothes to Australia. Instead you should consider sending your sporting and outdoor equipment.
Country code
The country code of Australia is 61. If you want to call an Australia number from outside the country, you should start with country code leaving out the first 0 of the mobile telephone number of the STD area code. The various cities or area codes which come after the country codes are:
Area codes

Area code

Region

State or territory

Capital city

02

Central East

The Capital Territory of Australia, New South Wales

Canberra, Sydney

03

South East

Tasmania, Victoria

Hobart, Melbourne,

04

Mobile telephones

Australia-wide

07

North East

Queensland

Brisbane

08

Central and West

Northern Territory, South Australia and Western Australia

Darwin, Adelaide and Perth
The basic emergency call service number in Australia is 000. With it, you will be able to reach the police, fire and ambulance services. You can use any fixed or mobile phone as well as certain VolP to call the number.
What languages do they speak in Australia?
Luckily removals to Australia from London, UK will not require from you learing another language. There is no official language in Australia. But British expats in Australia will not experience difficulty communicating in Australia because up to 76.8% of the indigenes speak only English in their various homes. However, there are other languages spoken in the country such as the indigenous languages like the Tasmanian languages, Australian Aboriginal languages and Torres Strait Island Languages; minority languages are Italian spoken by 1.4%, Mandarin Chinese spoken by 1.6%, Arabic spoken by 1.3, Cantonese spoken by 1.2% and Greek spoken by 1.3%. There are also people who can speak French, Portuguese, Spanish, Hebrew, Afrikaans, German and others in Australia. Australia also has its own sign language called the Auslan which is spoken by up to 6,500 deaf in the country.
Time in Australia
There are three main time zones in Australia, namely, the Australian Eastern Standard Time (AEST; UTC+10:00), Australian Central Standard Time (ACST; UTC+09:30) and the Australian Western Standard Time (AWST; UTC+08:00). Each state government regulates the time of its state zone. There are some states such as Victoria, New South Wales, the ACT and Tasmania that observe daylight saving time (DST). The external territories of Australia such as Cocos (Keeling) Islands, Heard and McDonald Islands, Norfolk Island NFT, Australian Antarctic Territory- Casey and other have different time zones. Relocating to Australia will require you to adjust to the new time zone.
Australian Visa Requirements for Britons mving to Australia from UK
Britons that want to travel to Australia are required to obtain their visas before they will be granted entry into OZ. There are basically two types of visa issued to British citizens moving into Australia, namely, the eVisitor visa direct and Electronic Travel Authority (ETA) visa. The former which does not attract any service or application fee is issued directly by the Department of Immigration & Border Protection. If you prefer the latter, you have to apply for it through a travel agent or airline you want to use their service. A service fee of AUD$20 is applied but there is no visa application charge. You will find detailed information for the different types of visa in the Australian High Commission in London or the Department of Immigration & Border Protection.
Your condition determines whether or not you will be required to undergo some medical tests before you will be issued with a visa. If you are 75 years or above, you will be required to undergo a health examination before a visa will be issued to you. In the light of the above, it is advisable that you take that into consideration before you will apply for visa.
You may be required to show evidence of funds enough to provide for your need during your stay in Australia as well as a return or onward ticket.
If you think of shipping furniture and personal effects to Australia form London tax free you will have to obtain permanent residency visa.
A working holiday visa can be extended for Britons that meet the requirements. If you require a second year working holiday visa, you should have worked for three months in a rural area for you to qualify for the extension. So, you should be wary of scam adverts promising to help you obtain working holiday visa extension. Your visa will be cancelled and you will be banned from entering Australia for three years if you make a false claim of working in the farms for three months. The punitive measure applies whether you bought the information from scam advertisers or not. So, you should beware of scam adverts.
Passport validity
Britons planning to enter into Australia should ensure that they have valid passport. Your passport validity should cover the proposed duration of your stay in Australia. Additional validity period is not required beyond it. The additional measures put in place in mid-2014 allow British citizens to legally remain in Australia with British passports extended by 12 months by British Embassies and Consulate.
If when traveling to or returning from the Australia, you want to transit another country, it advisable that you find out what the requirements for entry into the country is. Most countries accept passport that is at least 6 months valid.
If you are arriving from or transited any country or countries with risk of yellow fever and you have stayed up to 6 days in the country before arriving in Australia, you are required to take yellow fever vaccination if you are a year or older.  
Note that you can enter into, transit or leave Australia with the UK Emergency Travel Documents.
Why people love and relocate to Australia from UK?
Since the first British settlement in Australia till now, many people are coming to Australia on yearly basis for one reason or the other such work, holiday, conference, tourism and other reasons. There are many reasons why people love Australia. Here are some of the reasons why people love Australia.
Lovable locations
Australia boasts of not just impressive remote places for tourism, it also got wonderful cities included in the list of most liveable cities in the world. Australian Sydney, Melbourne, Perth, Adelaide, Brisbane and others are some of the impressive cities across the world highly rated as most liveable cities in the world. These cities boast of world class amenities. Besides, residents have everything they require to enjoy live.
Better employment opportunities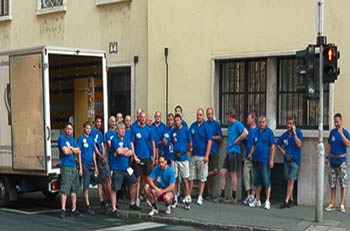 Another good reason for removals to Australia from London is the low rate of unemployment. Australia is one of the top world economies. While most big western countries were terribly pinched by the global economic meltdown, Australia was not affected much. So, loss of employments and folding of businesses and companies experienced in many countries of west during the time did not occur in Australia. The employment rate across the country is low. Many today want to travel to Australia because it offers them better employment opportunity.
Clement Climate
The climate in Australia is generally very clement and suitable for outdoor activities. If you are the type that prefers warm weather, living in Australia will appeal to you. People keep going to the beach even during the spring when the winter is close at hand. If you are in the southern part of Australia which is cooler during winter, you can move to the north during winter because the temperature there even during this period is quite great for outdoor activities. The temperature can soar up to 30 degree Celsius in the north during the winter season. If you are planning on visiting Australia during the summer period remember that the summertime in the country corresponds with the winter period in the western countries.
Good education
The quality of education in Australia is very high because the country has one of the best education systems in the world. Its school regardless of the level and types are well equipped to provide quality education to the students. So, if you are looking for a place to study, you should consider moving to Australia.
Australian Wildlife
Australia has very large landmarks and there are plenty of landscapes and open parks that will leave you in awe when you visit them during your stay in the country. The diversity of the species of fauna, flora and birds in Australia is one thing that will surprise you about Australia wildlife. There are giants reptiles like crocodiles, mammals, ants and spiders and any type of animal you can think of. You will be surprise to hear that there are penguins in the Philip Island in the South Coast of Australia, close to Melbourne. Whether you like cat families or any type of wildlife, you will find them in Australia. For all outdoor activity lovers we offer camping gear and caravan shipping to Australia from London.
Historical homes and structures
Though there are homes and structures that are up to 400 years in the UK, but Australia has plenty of such homes. Homes that are very old are plentifully available in Australia. If you like seeing such landscapes and architecture, every day of your stay in Australia will present you with a new experience.
Lots of attractions, places of interest and things to do in Australia
If you are coming to the Australia for any reason whether you are moving for a holiday or tourism, there are plenty of things for you to do and places of interest for you to visit. In fact, you need many visits in order to be able to fully explore the country. There are plenty of beaches and islands in the country. No matter the part of the country where you are residing, there is a beach there where you can cool off during hot weather. But if the place has no beach, you will find swim pool where you can swim in case you like swimming. Besides water activities, you can also go for shopping. The country offers impressive shopping opportunities to people that would like to shop. Open spaces and natural parks are plenty in the country. Hikers and mountain climbers will definitely long to remain in Australia. The Australians are sport enthusiasts. So, if you are a sport enthusiast, you will be able to live an active life. The country has sport facilities for different types of sports such as cricket, football, horse racing, rugby and others. Australia is a country of festival. There are various festivals going on in the country at different times of the year.
The Biggest cities in Australia
Most of the Australian cities are popularly and highly ranked in many aspects in the ranking of the world's cities. However, in terms of popularity, population and liveability, some cities in Australia are better ranked and bigger than others. Here are few of the top ranked and bigger cities of Australia.
Shipping to Sydney from UK London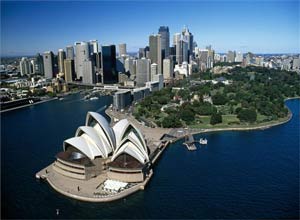 Sydney which is the most populous city in Australia and Oceania is the capital city of New South Wales. The largest natural harbour in the world is surrounded by the metropolis of the city which is located on the east coast of the country. The metropolis of the city extends towards the Blue Mountains to the west. The Governor General, the Prime Minister and the Cabinet of Australia have their second official seat and residence in Sydney. The residents of the city are normally called Sydneysiders. Before the first British settlement in the city in 1788, the indigenous Australians inhabited the area. Based on the 2011 census, the city has a total population of 4.39 million. But 1.5 million of the residents were born in other countries. This explains why Sydney is reputed as a multicultural city. People from different countries are living in Sydney. Owing to this, more than 250 different languages are spoken in the city. However, a good percentage of the residents speak one language that is not English in their various homes. What makes Sydney great today are its booming market economy and the impressive facilities it has as well as attractions that it offers to holidaymakers and tourism. Each month we provide household goods shipping to Australia from UK, London, Shrewsbury, Telford, Coventry, Northampton for many British families. Contact us to find out shipping costs to Sydney from London.
Shipping to Melbourne from UK London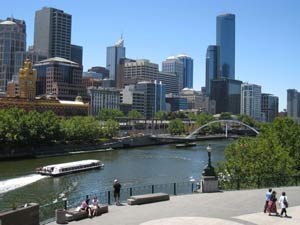 Melbourne is another big city in Australia seconding Sydney in population in Australia and Oceania. It is the capital city of Victoria State. The city and its metropolitan area have a total area of 9,900 km/2 and total population of 4,442,918 according to 2014 statistics. There are 31 municipalities in Melbourne. The residents of the city are referred to as Melburnians. The city which was founded in 30 August in 1835 in the colony of New South Wales and it was named by Sir Richard Bourke, a Governor of New South Wales after William Lamb, 2nd Viscount Melbourne, a onetime British Prime Minister. As the second largest city in the country, it boasts of impressive amenities. It is highly rated in many areas such as healthcare, education, tourism, entertainment, research and development and sport. The city has been named the most liveable city in the world in 2015 for the fifth consecutive times by the Economist Intelligence Unit. In the Global Financial Centres Index, it is ranked among the top 30 cities. Melbourne is also the leading financial centre in the entire Asia-Pacific region. The city has established reputation in culture and this is why it is referred to as the cultural capital of Australia. A lot of largest and oldest cultural institutions in Australia originated from this city. The film and television industries, Australian rules football, Australian impressions and others began in this city. If you want to know how much is shipping to Melbourne from London you can contact cheap UK to Australia movers.
Shipping to Brisbane from London and all UK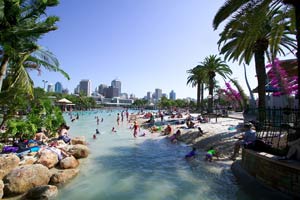 Brisbane is the third most populous city in Australia, the capital city of Queensland and the most populous city in the state. Its metropolitan area which extends in every direction in the floodplain of Brisbane River valley between the Great Diving Range and Moreton Bay has a population of 2.3 million but the population of the South East Queensland urban conurbation cantered on Brisbane has a population of 3.4 million. Brisbane is one of the Australian oldest cities. Initially, the area referred was the Turrbal and Jagera peoples' homeland. The city derives its name from Brisbane on which it is founded. The river itself was named in honour of Sir Thomas Brisbane, a Scotsman that ruled as the New South Wales' Governor from 1821 to 1825. As the capital city of Queensland State, the city has world class amenities. Several international cultural and sporting events have been hosted in Brisbane. Typical example of such events is the 2014 G-20 summits, World Expo 88, the 1982 Commonwealth Games and the Final Goodwill Games in 2001. The Queenslander Architecture which is an important built heritage of Brisbane is one of the things that make the city popular worldwide because of its distinctiveness. Sending boxes to Brisbane from London and furniture does not have to be expensive. For cheap shipping to Australia from London contact our experts.
Shipping to Perth from UK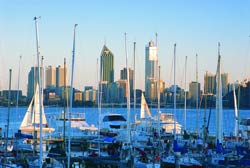 Perth is another big city that you should know if you are planning on relocating to Australia. It is the capital city of Western Australia and the largest city in the state. With an estimated population of about 2.02 million as of 30 June, the city is rated the fourth-most populous city in Australia. Originally, Captain James Stirling founded it as the Swan River Colony's administrative centre in 1829. The then British Secretary of State for War and the Colonies, Sir George Murray influenced the naming of the area as Perth in honour of Perth, Scotland. The 19th century Western Australian gold rushes resulted in the increase in the population of this city. Another factor that contributed to the increase in the population of the city was the influx of immigrants from different parts of Europe mainly from the UK, Italy, Greece and Yugoslavia. The 20th century and early 21st century's boom in mining which resulted in increase in economic activity is another factor that contributed to the city's increased population. As the capital city, Perth is very beautiful and offers better life to its residents. Everything that you need in order to live an enjoyable live is available in the city. It is ranked 8th by the Economist Intelligence Unit in its August 2015 list of the most liveable cities across the world. The Globalisation and World Cities Research Network classed the city as a world city in 2010. Do you want to ship a sofa, bed, dining table, 100 cubic ft, 200 cubic ft or half container to Australia? Our London to Perth shipping service is what you need.
Shipping to Adelaide from London costs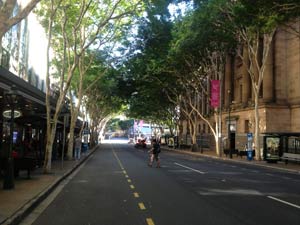 Adelaide is the fifth largest city in Australia. With an estimated population of 1.30 million (as of June 2014), the city is the largest city in South Australia State which has it as its capital city. It is located north of the Fleurieu Peninsula on the Adelaide Plains of the Kaurna People between the low-lying Mount Lofty Ranges and Gulf St. Vincent.
The residents and citizens of the city are normally referred to as Adelaidean. The city was established in 1836 closed to the River Torrens as designed by Colonel William Light, one of its founding fathers. The Kaurna people were the original dwellers of the area where the Adelaide is located. However, the city was named after Adelaide of Saxe-Meiningen, queen consort to King William IV. The city was flourishing and before the World War II, it was rated the third largest city in Australia.
Since the 19th century, the city has been dubbed the City of Churches because of religious freedom and tolerance in the city as well as commitment to political progressivism. As the capital city of South Australia, a lot of governmental and financial institutions are homed in the city especially in the city centre. Besides its large defence and manufacturing sectors, the city has become popular because of its rich culinary speciality, wine, festivals and sporting events and long beachfronts. The city has world class amenities and facilities that make life easier, fun and comfortable. The Property Council of Australia has rated it the most liveable city in the country in 2011, 2012 and 2013. The Economist Intelligence Unit included it in the list of Top 10 World's most liveable Cities Index in 2010, 2011, 2012 and 2015. Definitely, the city will meet your expectation if you are living there. Car and motorcycle shipping to Adelaide from London. Compare cheap international movers to Australia form UK.
Flights to Australia from UK
UK has many international airports as well as Australia. There are flights from most of these international airports in the UK to the International airports in big Australian cities. Many airlines also provide flights services from the UK to Australia. The flight cost depends on the airline you are using their services, the airport you are taking off from and the airport you are landing in the Australia (that is distance covered), the time of the flight, time of the year when the ticket was booked (flights tickets are expensive during the peak period such as holiday period) and how long in advance it is booked (some airline give discount to people that book in advance). Here are the average flight costs from some of the UK airport to some of the major airports in Australia.
If you are relocating or even if you go just on holiday your baggage allowance will not let you take all you want. It's simply not enough and excess baggage rates are very expensive if you want to use your airline. Instead you can contact us to find out home much is excess baggage shipping to Australia from London. We will do it as quick as the airline but significantly cheaper and can drivel extra luggage door to door.
London Heathrow is currently the busiest airport in the UK. From the airport to Sydney Kingsford Smith airport in Sydney Australia is 17,038km which will take about 21h 30minutes flight time on average. The Emirates remains the most popular airline that flies to Sydney from London Heathrow. The cheapest return price for the trip is £533 for the month of September. The price will definitely change according to the factors mentioned above.
If you are flying from London Gatwick to Sydney Kingsford Smith, the average flight time is 21h 55min while the distance is 17, 040km. The cheapest flight price as of last month is £744. The average flight time from Edinburgh to Sydney is 23h 45min and the distance is 16, 907km; the British Airways was the most popular airlines used last month in Edinburgh. Flight time from Glasgow to Sydney Kingsford Smith is about 22h 15min on average and the distance is 16.980km; the cheapest flight time from Glasgow to Sydney Kingsford Smith is £748.
There are flights to other cities in Australia from major airports in the UK. The average cost of flights from the UK to Sydney is about £1,378, Melbourne is about £1,280, Adelaide £1,089 and Perth £1,354.

Driving to Australia from UK
Driving from the UK to Australia is quite a challenging task but can be very fun as it is an opportunity to have a feel of what life is like in up to three different continents and many countries. It requires a lot of planning. If you have made up your mind to drive to Australia, there are a lot of things that you should take into consideration. Get a map to plan the itinerary, get a good 4WD car and go with enough gallons of fuels as you will drive pass through deserted areas without any petrol stations and take all the required vaccines. Take note of the countries that you will pass through in order to find out what their entry requirements as well as driving requirements are. You should also have enough cash because the journey will take weeks and you may need to ferry at certain points.
You can drive through France passing Spain and down to Morocco which is in Africa. From Morocco, you will drive through Algeria, Tunisia, and Libya and down to Egypt. In Egypt, you have to ferry down to Bombay, India and from there, you drive through southern India to Madras, India where you will enter another ship heading for Singapore. From Singapore, you will ferry again to Fremantle, Australia. You are already in Australia. You can drive down to the city of your final destination.
There are other routes that you can follow such as driving to Russia and from there to Mongolia, China, Laos, Thailand, Malaysia, Singapore (there are ferries that can move you across the islands) and to Indonesia. When you get to Indonesia, you will have to ferry your car to Darwin in Australia. The journey will take you up to three to four months.
Shipping costs to Australia from UK - London, Derby, Leicester, Nottingham
Are you nosing for rough air shipping costs to Australia from London, Newport, Belfast, Cambridge, Stoke-on-Trent or from every other town in Scotland and UK? Our trusty and real buy abroad pick up and deliver old pros are capable to haul your caskets, chair, accent tables, clothing ladies fashion, music centre, z' bed and further private effects to wherever in Australia - Beverley, Anglesea, Bowraville, Cowes, Warburton and more. We carry extensive handiness in transporting every type of house move boxes - sizeable, piddling, three cubic ft or 37 cubic ft. It does not make any difference if you would pull out all stops to deliver three or one or 43 large cardboard boxes to Cambewarra, Macedon, Warburton East or Lawson-Hazelbrook we will be your freight forwarder. Delivering extra suitcases to Australia from Sunderland, Salford, Aberdeen or from everywhere region in Wales and UK is not supposed to be pretty penny.
Our low tariff and budget London moving companies to Australia from UK offer attractive average transportation rates to St Arnaud, The Rock, Sunshine Acres, and Tallangatta and to anywhere you are planning to move. Specialist and discounted motorbike and heavy items transport to Australia is also something our moving institution are able to sketch for you.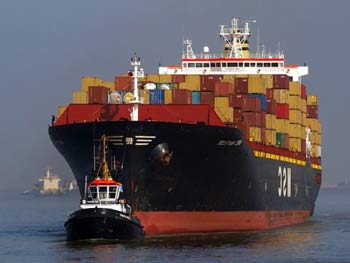 We are exporting any assortments of motorized vehicles to Australia from Worcester, Bristol, Wakefield and similar. Our experienced freight forwarding freelancers are trained to export your Perodua Myvi from Plymouth to South West Rocks, bring your Jaguar Xj from Manchester to Dalby or send your Frazer Standard from Valla Beach to Exeter. We have the experience to extend the removal of a motorbike to Stroud. Our worldwide relocation firms will be happy to transport your BMW R1200RT to Batlow, relocate your MALAGUTI to Wardell or drag your QINGQI to St Georges Basin-Sanctuary Point with rage. We do not care if you may be shipping selected moving boxes for sale or plenteous two bedrooms crib worth of movables and wardrobe moving boxes one might reserve us before long. Our trained UK to Australia Relocation establishment can relocate each stature of pew appliances, fireplace area and cooking area wares. Compare London to Australia shipping costs. Moving services can cater for the transporting of shower curtains, table tennis tables, lawnmower, mini Hi-Fi and medium seafoam blue girly v-neck or hard drive to Burrum Heads from Sheffield, transferring ceramic, laptop, camera lenses, guitar amplifier to Lanena-Blackwall from Bradford or sending boxes, moving house packing boxes, small white girly v-neck and vehicle to Australia from Newcastle upon Tyne.
We can securely pack all your frail items like - perishables, mac dtp tools, server hard drive accessories, display cabinet, images, round tables with arrowhead base, cot mattresses, ceramics, measuring and levels, curio cabinets and other. Test tested UK intercontinental removals firms to Australia at glance to obtain and examine approximate international shipping costs London to Australia, Bannockburn, Willow Vale, and Temora etc. Dig out how much to send one fourth of a shipping container or specific-purpose container. Overseas Local removals companies cope with loaded and grouped container shipping to Australia, Wilton, Wagin or Guyra from Carlisle, Liverpool and all United Kingdom. Moving cumbrous plant overseas like drilling machinery, planers/moulders, scroll saws, foragers or concrete drop hammers is ancillary air and sea shipping thing we have the facility to accomplish for you. We relocate knotty machines for mixed industries - construction equipment and supplies, hardware, construction, farming and mining machinery and equipment, motor vehicle and different.
Ferry to Australia from the UK?
You can ferry to Australia from the UK. It will take you about 40 to 45 days to ferry from Tilbury, the UK to Sydney or Melbourne. If you ferry from Tilbury, you have to go through Panama, Rotterdam in Netherland, Dunkirk or Le Havre in France down to Australia. There are routes that pass the USA and Hong Kong. Depending on your route, it may cost you around £3,500 to £4000 in order to get to the Australia.
Australian Capital - Shipping to Canberra
Canberra was chosen to be the capital of the country in 1908 amidst the rivalry between Sydney and Melbourne, the two largest cities in the country as mediation. Just as with Washington D.C and Brasilia, the capitals of the U.S and Brazil respectively, Canberra is planned outside of any state. Chicago architects Walter Burley Griffin and Marion Mahony Griffin were chosen to provide the blueprint design of the city the construction of which started in 1913. The city is very beautiful. It is the Australian seat of the government, the official residence of the Governor-General, the Monarch's representative, Parliament House and many government offices, departments and agencies.
Quite a lot of cultural and social institutions in Australia are located in this city. Some of these institutions are Royal Australian Mint, The Australian War Memorial, National Museum, Royal Military College, Australian Institute of Sport and many more. There is no one stage that gains more advantage over the others in anything in the state because it is an independent capital. It has its own independent Legislative Assembly and voting representation in the Commonwealth Parliament.
The unemployment rate in the city is lower than the national average unemployment and the employees in this city enjoy a higher average income compared to workers in most of the cities. The quality of education provided by the schools there are higher. However, properties are relatively high in price owing to regulations on development.   
If you are moving to Canberra we can help you with your house removals to Australia from London. We can pack up all your furniture, glassware, fragile items, art, sculptures, personal effects and send them to Perth, Sydney, Melbourne and anywhere you need.
Australia Economy
Do you Are you moving house to Australia due to work? That's not a bad idea at all! Australia has a robust economy highly rated in the world's mixed market economies. The total wealth of the country as of 2014 is 6.4 trillion dollars and it has a GDP of US$1.525 trillion. The country is the 19th largest importer as well as 19th largest exporter in the world. In 2012, its economy by nominal GDP is the 12 largest and by PPP-adjusted GDP, it is the 17th largest across the globe. These figures indicated that it is generating about 1.7% of the global economy.
Though there are a number of booming sectors in the country, the major economy driving sector in the country is the service sector consisting of the 68% of GDP. The mining sector and agricultural sector are among the highly performing industries in the country. A good number of the world's largest companies are homed in Australia. The Australia Securities Exchange which is located in Sydney is the 9th largest stock in the world and the largest in Australia and South Pacific. Some of the other big companies in the country are BHP, Billiton, Rio Tinto Group, National Australia Bank, ANZ, Telstra, Westpac, AMP, Woolworths, Commonwealth Bank and Macquarie Bank. The above are the Australian 10 largest companies. 
Owing to the booming economy and development in the country, it has become a member of G20, WTO, APEC and OECD. Australia has free trade agreements with a number of countries which include Canada, Korea, Chile, New Zealand, Malaysia, Singapore, Japan, the United States and Thailand. There is enhanced integration of economy between Australia and New Zealand thanks to the ANZCERTA agreement Australia had with New Zealand. A plan was initiated in 2015 to establish an Australasian Single Economic Market by 2015.
The booming economy of the city has helped job seekers in the country. The records of the Australian Bureau of Statistics showed that the unemployment rate in the country was 5.8% in September 2013 while the youth (15 to 24 years) and teenage (15 - 19 years) unemployment rates were 11.6% and 27.6% respectively. However, there are differences in the unemployment rate in Australia as released by different research bodies. These bodies used different research methods and this resulted in different figures. Regardless of the differences in the figure of unemployment rate in the country, the truth is that job seekers in the country have better offer than job seekers in most countries of the world.
The healthcare sector and social assistance remains the highest employer of labour with about 1,460, 281 employees working there. The retail trade sector where about 1, 232, 590 employees are working is the second employer of labour in the country while the construction industry is the third highest employer of labour providing employment to about 1, 021, 686 employees. The professional, scientific and technical services is the fourth employer of labour with about 987,846 employer while the manufacturing sector which is providing job to about 922,447 employees is fifth employer of labour in the country.
The monthly salary of workers in Australia differs from state to state and city to city. For example, workers in Canberra are paid higher than workers in some other cities. But in generals, the average monthly disposable salary after taxation of the workers in the country based on 16924 entries within the last 18 months from workers in different cities is 4,208.02. If you have a particular city in mind, it will be better for you to check the city average monthly salary.
House prices in Australia
The house prices in Australia have recorded a 3% increase since the 1970s. There are a lot of factors that contributed to increase in housing price in Australia and some of the factors are:
Low interest rates which increase people's capacity to borrow as a result of lower repayments
Greater availability of credit to financial deregulation
Government limitation on the release of new land
High population growth
Land use restrictions by the government which prevent higher density land use
Introduction of upfront infrastructure levels by the local councils in 2002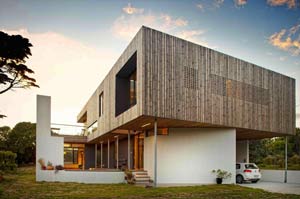 However, house prices differ from one city to another meaning that some city or areas are more expensive than some other cities. Besides location, another factor that determines the price of property is the number of room and facility available in the house. Generally, the monthly average cost of renting a one bedroom flat in the city centres in Australia is about $1,754.54 while the monthly average cost of renting a one bedroom flat in the outside of the city centres is $1,262.11. Three bedroom flats in the city centre will cost about $2,940.28 per month on average while the cost of renting a three bedroom apartment in the outside of the city will cost $1,977.41 on average per month. The average price per square meter for an apartment in the city centre is about $8,453.27 and while in the outside of the city centre, the average cost per square is $5,386.40. The good thing is if you can not afford a house in one area you can find it the area nearby. If you are planning to move to a different property our international movers to Australia can help you out locally too.
Studying in Australia
Australian education system is one of the best across the globe. Some of the universities in the country especially universities located in the big cities are among the top rated universities in the world. International students including British Citizens wishing to study in Australia will be able to find education institutions that will meet their requirements. However, there are ranges of entry requirements they have to meet before they will be able to study in the country. British citizens are not required to take the acceptable English test but they are to meet other academic requirements for enrolment into the various courses they will want to do. The requirements differ from university to university. So, it is advisable that you check the website of the university that you will like to study in to find out what the entry requirements are before you apply for admission. Note that each course has its entry requirement. It is also good that you check the eligibility for admission into the course that you want to read. For all students we offer special moving deals. Students tend to ship fewer furniture. In most cases are sending just a few boxes and do not need full container shipping to Australia. Our student removals division offer part load furniture transport to Sydney, Perth, Melbourne, Brisbane.
Interesting facts about Australia
Australia is one of the well developed countries with booming economies across the globe. Here are some of the interesting facts about the Commonwealth of Australia that you should know.
Australians are sport enthusiasts
There is the tendency for Britons coming to Australia to think that the UK has more reputation in the area of sports than Australia. Yes, the English Premier League is regarded as the best in the world but that is only just one aspect of sport. You may be surprised to hear that about 70 percent of the total population of Australia is leaving active life and doing one type of sport or the other at least once a week. This is why some people refer to the country as the sports capital of the world. We also offer sporting equipment delivery to Australia form UK - golf clubs, kayaks, boats, camping gear, outdoor activity equipment and more.
No official language
Australia has no official language despite the fact that there are more than 200 different languages and dialects spoken in the country. However, English remains the most dominant language in the country.
Respect and tolerance for all
Australia is one of the countries with reduced cases of racism, racial intolerance and other types of discriminations. It is on record that the country was the second to uphold the franchise of women. It celebrates diversity and tolerance during the Australia Day. The country is today multicultural with immigrants from different countries across the globe co-existing with the indigenous.
Impressive biodiversity
Besides human population comprising people from different cultures, Australia has different types of fauna and flora in its parks, open spaces and reserved areas. There are also birds of different types. The country is rich in pristine rainforest, beautiful beaches and rock formations. Its marine life population is quite enormous and diverse. Rare and endangered species of aquatic animals are available in Australia. For example, it is the only country where the lung fish which has existed for up to 350 million years ago during the Triassic period can be found.
Urbanised coastal dwelling
Australia is the third largest ocean territory in the world. About 80 percent of the people are living within 100 km away from the coast. But the country is highly developed and urbanised. Thus, the country is one of the most urbanised coastal dwellings across the globe.
Largest cattle station
Anna Creek Station in South Australia is the largest cattle station across the globe. If you think that Belgium has the largest cattle station, you are mistaken. The Anna Creek Station spans over 34,000 square kilometres.
The only nation-continent
Australia is a country but also a continent of 7.6 million square kilometres. It is the 6th largest country in the world.
Large vegetation
Australia is highly urbanised and yet it is covered by vegetation. You may be surprised to hear that 91 percent of Australia representing about 7 million square kilometres out of 7.6 million squares of the Australia landmarks is covered by vegetation.
Large population of Greeks
Besides Athens in Greece, Melbourne in Victoria, Australia has the largest population of Greeks.
Longest fence
Australia has the longest fence across the world. The fences which were later joined into one following a legislation passed in 1946 were built by farmers in order to keep their sheep safe from wild animals.
The smallest continent
Australia is the smallest continent in the world.
Australia indeed has a lot of facts about it that make it popular across the world. So, it will be difficult to mention all of them here. You can research further to know more about the continent.
What is Australia famous for?
Here are things that Australia is famous for:
The Great Barrier Reef
The Great Barrier Reef which is one of the seven wonders of the natural world and a World Heritage-listed park is located along Queensland State in the east coast of Australia. It covers a distance of 2,300km. It was built in order to preserve the fragile ecosystems of the area. The Great Barrier Reef includes 300 coral cays, 3,000 coral reefs, inshore mangrove islands and 600 continental islands including the beautiful Whitsunday group. The main launching points for tours around this park are Port Douglas, Cairns and Airlie Beach. There are over 1,600 species of aquatic life including fish, dugongs, sharks, turtles, dolphins, giant clams and rays. There are underwater viewing stations and glass bottom boats for people that do want to stay dry.
Sydney Opera House
Sydney is one of the most liveable cities in the world. One of the things that come to mind when Sydney is mentioned is the Opera House which is an awe-inspiring building shaped like a big billowing sails or huge shells. It is founded on Sydney's Bennelong Point and included in the list of UNESCO World Heritage Sites. The iconic buildings were completed in 1973. Surprisingly, it cost ten times more than budgeted. The building houses many theatres, studies, restaurants, exhibition rooms, a concert hall and a cinema. It is one of the buildings that you should not forget to visit or to snap if you visit Sydney.
Uluru-Kata Tjuta National Park
Uluru-Kata Tjuta National Park which is a World Heritage Area is a home for Uluru which has a height of 348m with a large portion underneath the earth. It is one of the highly photographed geological wonders in Australia. Kata Tjuta which are red dome-shaped rocks are also homed in the park. If you want to explore the park fully and have a better view Uluru and Kata Tjuta, you should consider joining in a tour around the sites.
Sydney Harbour Bridge
Sydney Harbour Bridge which is fondly referred to as Coathanger is one of the iconic structures in Sydney, Australia. It is a steel arch bridge of 134 m height above the harbour. The bridge was completed in 1932. The bridge which covers a distance of 500m connects central business district and north shore of Sydney. If you like taking up a challenge, you should consider going on a guided tour on top of the bridge.
Other things that Australia is famous for are:
The Blue Mountains National Park included in the list of UNESCO World Heritage Site, Bondi Beach, Daintree National Paker, Fraser Island, Kakdu Park, Great Ocean Road, Broome and the Kimberley region and many more.
Reasons to relocate to Australia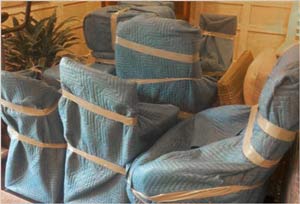 Australia is one of the highly developed countries of the world that boast of world class amenities and facilities. With booming economy and lots of booming companies, the country provides lot opportunities to its residents. As it is said, relocating to Australia implies moving towards opportunities. A good number of big cities in Australia are included in the list of most liveable places in the world. Australia cities like Sydney, Melbourne, Brisbane, Adelaide, Perth, Canberra and others can be rated with any other big city in the world in many aspects. We offer shipping services to all Australia from all UK especially London, Bristol, Leeds, Glasgow, Aberdeen, Coventry, Manchester and Liverpool. Here are some of the reasons why you should consider removals to Australia.
Booming economy and better employment opportunity
Australian economy has continued to grow despite the recent global economic meltdown. Most of the Australian citizens and residents can foot their bill and a good number of them are in the middle class. The unemployment rate in the country is very low. It is therefore a good place for any person looking for employment opportunity. International students who will like to work during holiday period will find plenty of casual jobs to do. Don't think that the casual jobs are not well paid. People doing such jobs are paid better than some of their counterparts in the Europe. Are you relocating due to work or to study we offer cheap shipping to Australia form UK.
Multicultural society
There is mass immigration of people from all parts of the world to Australia. It is said that 1/4 of Australian population is born outside of the country. This is why many languages are spoken in the country with English being the dominant language. Being a multicultural society means that you will not be seen as a foreigner. In fact, there are highly reduced cases of racism in Australia. Living among people from different cultural background will also provide you with the opportunity of learning new cultures and new ways of doing things. As you relate with people, you will also be able to enlarge your connection.
English is the dominant language
As mentioned above, Australia has no official language. However, the greater percent of the residents of Australia speak English. There is no difference between the Australia English and UK British English except in accent and few expressions and words. If you relocate from the UK to Australia, you will not have any problem communicating with the people there. You need to stay only for a few days and you will be at home with the accent of the people.
Eco-friendly
Australia is covered with much of vegetation. The availability of huge protection gives a lot of environmental benefits to the residents such as shade against the UV rays from the sun, availability of much oxygen for human breathing and others. The country has the lowest air pollution levels globally. Australia also boasts of impressive biodiversity and unspoiled nature. There are tropical rainforest, clean water sandy beaches, snowy mountains, arid deserts and many more.
Good climate
Though different parts of Australia have different climatic condition but in general the country has a temperate climate with lot of sunshine suitable for outdoor environment. The weather is mild throughout the year.
Healthcare system
The healthcare systems of Australia are one of the most efficient across the globe. There is private healthcare system but all Australians are covered by Medicare.
Great education opportunity
Australia has one of the best education systems across the globe. The schools in the country are among the best in world. They provide impressive education opportunity to international students. There is a wide range of courses in different areas of studies offered by the universities in Australia. The country is rated after the UK and the US in the number of international students. If you are looking for a country with high standard education, you should consider going to the Australia.
The cost of living in Australia
The cost of living in Australia will vary depend on where you will plan your flat removals to. But generally, the cost of living in Australia is cheaper than the cost of living in London. Sydney has the highest living cost followed by Brisbane. Perth and Melbourne are rated third and fourth respectively while Canberra, Adelaide and Gold Coast are ranked 5th, 6th and 7th respectively. Sydney which is the most expensive city in Australia is 28%, 22% and 8% cheaper than London, New York and Singapore respectively. However, it is 84 percent more expensive to live in Sydney than to live in Sao Paulo.
Top Places to Visit in Australia
Australia has a lot of places of interests and tourism attractions. A good number of these attractions are rated as World Heritage Areas while some are included in UNESCO World Heritage Sites. The good news is that every big city in Australia has something spectacular to offer to its residents even though some cities have more. Whether you are in Sydney, Melbourne, Canberra, Adelaide, Perth or Brisbane, there are plenty of places for you to visit and things for you to do in Australia. Here are some of the great palaces to visit.
The Great Barrier Reef: This is located in Queensland's Coral Sea off coast. It is a great destination for scuba divers and underwater explorers. It has one of the most diverse ecosystems across the globe.
Alice Springs: Alice Springs is a railroad terminus and supply centre serving the Australian Northern Territory's outback. It consists of boundless desert landscapes, cavernous gorges, charming pioneering history and remote Aboriginal communities. It is a travel hub for hikes and sites into areas such as Kings Canyon and Uluru, Kata Tjuta.
Birdsville: You can attend the annual horse racing in the outback town of Birdsville.
Great Ocean Road in Victoria: You can drive by the 12 Apostles to the Great Ocean Road of the Victoria State.
Sydney Harbour Bridge: This Bridge is one of the wonders of the Australia. You can join in guided tour for climbing the bridge.
The Laneways of Melbourne: This is the right place to visit if you like shopping, snacking and admiring artwork.
Other places to visit in Australia are Shutterstock in Perth, Navesh Chitrakar, Lark Distillery in Tasmania, Clovelly Bowling Club, Caves of the Margaret River region, and many more. The truth is that it will be difficult – if not impossible – to list all the places of interests and attraction in Australia in just one piece. If you are coming to the country, just have high expectation because your expectations will be met in the country no matter what your interest is.
Holiday in Australia
Australia has world class holiday destinations offering holidaymakers incredible and memorable holiday experiences. When it is time to have a rewarding holiday, Australia should be your choice. Spending your holiday in Australia is a perfect opportunity for you to participate in a wide range of activities and adventures that you cannot find elsewhere.
There are many places to visit during a holiday in Australia. You can start your exploration of Australia within the beautiful city of Melbourne which is the most liveable city in the world. There, you will be able to explore a lot of things including the stunning coastline as well as the picturesque towns along the Great Ocean Road. There are restaurants, chic cafes and shopping boutiques of different rating.
Sydney which is the biggest city in the country is the home of iconic structures such as the Sydney Opera House and Sydney Harbour. There are also plenty of other attractions in the area like the World Renowned Bondi Beach, Taronga Zoo, Stunning Blue Mountains and many others.
If you are planning holiday in OZ we are the UK shipping company to Australia that will sent your excess baggage, personal effects and all your holiday equipment at affordable moving rates. We offer both see shipping and air freight depends on your time-scale.
A visit to Brisbane which is a city known for its youthful energy will give you a lot of experience to ruminate over and wonder at when you are back to the UK. You can travel to the South East Coast in order to explore Gold Coast also.
The Capital City of Western Australia, Perth is a suitable place for outdoor lovers as it has plenty of sunshine much of the year. Do you like water activities such as swimming, whale watching or a ride on a camel? You have to fly to Exmouth to have enough of relaxation and fun in the Cable Beach in Broome.
Australia is renowned for celebration of culture. There are impressive cultural events going on in the country throughout the year. The Australia Day is celebrated on the 26th of January every year. The Mardi Gras comes up in February and March in Sydney, the Feast of Festival comes up in November and many more. So, if you like cultural events, you should make out time to attend any of these cultural events.
If you have made up your mind to travel for a holiday in Australia, you can make use of the services of holiday planners or travel agents in the UK. Most of them have impressive holiday packages. Check through their packages to see which one will meet your budget and need. It is advisable that you plan your holiday very well and make adequate budget before moving. There is the tendency to overspend because you will see a lot of things to purchase. It is recommended that you purchase going and return ticket at the same time so that even if you run out of money, you will still be able to come back to the UK. If you need to take domestic flights in Australia, then you have to book them at the same time with your international flights. 
Shipping furniture to Australia
Are you surfing for back-of-the-envelope furniture shipping costs to Australia from London, Chester, Winchester, Southampton, Derby or from every area in Britain? Our recognised and bargain international transportation mentors are organized enough to shift your coffers, chest of drawers, television set, handbags, four-seater sofa, basket and additional every day-use stuff to any place in Australia - Gundagai, Romsey, Tieri, Roseworthy, Calliope and similar. We occupy immense know-how in forwarding almost all capacity of home moving boxes - jumbo, slight, two or four cubic ft or 16 cubic ft. It is not important if you will crave to bring five or three or 13 chests to Bendigo, Erowal Bay, Parkerville or Wedderburn we have the expertise to fulfil your requirements. Sending over allowance luggage to Australia from Hull, Coventry, and Norwich or from any other residence in England and UK ought not to be overpriced.
Our bargain-counter and economical removal companies to Australia from UK provide bargain-basement estimated relocation rates to St Helens-Stieglitz, Badu Island, Gisborne, Green Hill and to any area you go. Fast and competitive machinery and car shipping to Australia is also something our collect and transport technicians are experienced enough to blueprint for you. We have been relocating any groups of roadsters to Australia from Brighton, Dundee, St Albans and other.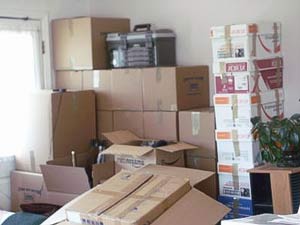 Our friendly movement supervisors could move your Dodge from Glasgow to Newman, lug your Nash Statesman from Peterborough to Yarram or carry your Aston Martin Db7 from San Remo to Salisbury. We have the right equipment to manage the relocation of a motorcycle to Hopetoun. Our overseas transport companies are big enough to take your MATCHLESS to Virginia-Bees Creek, get your KTM to Narrabri or ship your SUZUKI to Yarraman with concern. It doesn't matter if you could be sending a limited number of moving house storage boxes or a couple of bedroom condo worth of things and removal cardboard boxes one may touch base with us directly. Our professional UK to Australia Removals London organization has the expertise to deliver any nature of bedroom equipment, alcove and toilet property. Compare shipping costs of sending boxes to Australia from London and UK. Local movers may trade the transferences of steam cleaners, iPad stands, upright piano, weight bench and large navy threadless girly a-line tank or food supplements to Coronet Bay from London, importing china, comms cabinet, kudo mate - elite (lily pad travel bag), shoes to Bungendore from Cardiff or shipping packs, moving packing boxes, ugg boots ladies and air conditioning units to Australia from Durham. We are professional enough to cost-effectively pack all your breakable gear like - paintings, DVD media, OEM software, golf bag, pictures, credenzas, waste sorting, jewellery, changing units and tables, dresser and etc.
Investigate top UK global furniture transport firms to Australia immediately to obtain rough-and-ready relocation prices to Cooktown, Binningup, and Westbury different. Make certain how much is to forward removable tarpaulin roof container or a half of a container. Abroad Office Removals Company propose filled to the brim and shared container shipping to Australia, Dora Creek, Fingal Bay or Bordertown from Canterbury, York and all Great Britain. Forwarding elephantine production equipment abroad like manufacturing machinery, metal decorating machineries, shipping containers, boring machines or livestock is contributory delivery assistance we are in position to achieve for you. We transport effortful machinery for varied industries - athletic trainer, telecom services - domestic, car dealers, substance abuse services, correctional facilities and many more. Compare furniture shipping costs to Australia from London with us.
Education
Australia as a country is renowned for high education standard. The country has the third largest number of international students. Its education institutions offer different kinds of courses leading to qualifications into different areas of study. Seven of the top 100 universities across the globe are from Australia. It has 1,100 institutions that offer more than 22,000 courses. In the 2012 Universitas ranking of National Education Systems, the country occupied the 8th position ranking higher than developed countries like Germany, the Netherlands and Japan.
There are three levels of educational institutions in Australia to meet the need of different age groups, namely, primary, secondary and tertiary educations which include the Vocation Education and Training and the universities. In terms of ownership and funding, there are public or state schools owned and funded by the governments, the Catholic schools owned and funded by the Catholic Church and the Independent or private schools. It is left for parents to decide where to send their children. The public funded educational institutions are purely secular.
Nursery school for pre-schoolers is available in Australia but they are not compulsory. The primary schools are compulsory and the age group is between 5 and 11 years. However, each state may have their additional age requirements.
The school year in Australia starts from January and continue till December through four school terms with the Christmas period as the longest holiday. The cost of education vary from state to state but the range is AU$70 - AU$300 per year. Education in public schools is technically free but parents may be asked by the school to pay certain fees such as extracurricular activities, excursions and voluntary contribution fees. The private and catholic schools are more expensive.
The universities normally start their first intake as from February with November/December application deadline. Some universities have room for second intake around July. The course of study depends on the course being enrolled for. Graduate costs are normally more expensive than undergraduate courses. Some courses are also more expensive than others.
Note that some universities in the country are known for their high reputation and wealth. These universities are highly rated. Some of the oldest universities in the country with impressive records are Australian National University, Canberra, University of Queensland, Brisbane, University of Melbourne, University of Sydney, University of New South Wales, University of Adelaide, Adelaide, University of Western Australia, Perth, Monash University, and Melbourne. There are different financial assistances given to the students. You should find out if you are qualified for any of them.
Australian System of Education includes a vocation education and training provided by approved institutions both public and private.  There are also vocational and tertiary education courses offered by the Technical and Further Education (TAFE) institutions which can award advanced diploma certificates. VET and TAFE are post-secondary educations which can be used as to pursue bachelor degrees in the university.
Though Australia has no official language, the language of instructions in the institutions in the country is the English Language. However, there are a lot of schools that offer programs in other languages
Religion
As a multicultural country, there are different types of religion in Australia. In fact, the government of the Commonwealth of Australia is not allowed by the 1901 Constitution of the country to interfere with freedom of religion or establish a national church. However, Christianity remains the dominant religion. There are also different denominations of Christianity in the country. Other religion in the country is Hinduism, Islam, Buddhism, Indigenous Australian traditional religion, atheism and paganism. Some Australians are adherent of no religion.
Culture
Australia is a multicultural society. The country has history of immigration and this explains why people from different cultural backgrounds are living in the country. However, despite the cultural diversity of the country, its culture is essentially a Western culture influenced by a lot of factors including but not limited to the British colonization, unique geography, the contribution of the peoples of Aboriginal and Torres Strait Islander and migration of different ethnic group. The Anglo-Celtic heritage of the Australia is seen in various aspects of its culture such as its democratic system of government that is based on the British system of parliamentary government, the prevalence of the English language, the American constitutionalist and federalist traditions, the predominance of Christianity and popularity of sports with British Isles' origin.
Australia is renowned for preservation of cultural through a number of cultural celebrations going on in some of the big cities in the country. Some of the renowned cultural institutions in the country are National Gallery of Australia and Opera House. Many popular artists in movie and film industry with global acclamation are from Australia. Some of these renowned artists are Nellie Melba, Joan Sutherland, Catherine Martine (a designer), Geoffrey Rush, Errol Flynn, Nicole Kidman and Catherine Martin. The cinema culture is very much alive in this country. Australia also has a health sport culture with a good number of its population having interest in sport. Australian rules football is one of the popular sports in the country.
Architecture is another important aspect of the culture in Australia. There are a lot of historic buildings in the country but three are included in the UNESCO World Heritage list. They are Sydney Opera House, Australian Convict Site and the Royal Building in Melbourne. Besides these, there are impressive architectures in the country both contemporary and older architectures.
Food
Australian dishes reflect the multicultural aspect of the country. There are a wide range of culinary specialities as well as drinks in the country brought in by immigrants and made part of the culture of the people. Through the process of colonisation and immigrations, a number of dishes have been introduced and indigenised. However, these dishes are now being prepared with ingredients from Australia or from other immigrants making them to be distinctly Australian food. It will be difficult to mention all the Australian dishes and drinks here.
The native game such as fowl, kangaroo, emus, parrots, fruit tarts, berries, quail, pigeons, duck, native fowl and others are used in preparing some of the local dishes in the country. The country has rich barbecue tradition during which meat is roasted in an outdoor environment and served to the people available. Range of ingredients such as chops, sausages, scallops, chicken, quail and prawns can be used to serve marinated meat cooked on skewers.
Meat pies which can be prepared with different kinds of meet as well as pasties and coffee stalls are among the Australian dishes. They are served with tomato sauce as taken away.
The Irish immigrants brought in the recipes of the Irish stew which was prepared with potatoes and other ingredients. The mutton or kangaroo meat used in cooking the stew is not boiled rather it is gently stewed. This type of stew has been indigenised and it is the part of Australian culinary specialty.
Damper is another special food in Australia. It is prepared with dough made with raising ingredients like soda. Traditionally, it was baked in ashes overnight. It can also be prepared with sultanas and currants to make for a variety.
Ginger is one of the valued ingredients used in preparing different types of dishes including cakes in Australia. Some of the foods that can be prepared with ginger are bread, puddings and biscuits. There is orange and ginger salad. A number of condiments in Australia are prepared with ginger also.

Australia has high quality drinks as well. The Australians have a long tradition of drinking coffee. But it is not a drink to rush over. They sit back and take time in the cafe drinking their coffee. This has made the cafe in Australia to be a place of leisure and gathering for businessmen. Besides the coffee, tea and beer are also valued in Australia and form part of the Australian food.
As mentioned above, there are dishes from other parts of the world like China, Italy, Turkey, Lebanon and Greece that were introduced into Australia by immigrants and they have become parts and parcel of Australian dishes. The country is rich in seafood and different dishes are made with them. So, if you are coming to the country expect to see different kinds of dishes. Definitely, some of them will satisfy your taste bud while some will not satisfy them.
Tradition
Australia has a number of colourful traditions even though they are not many. There are traditions that are of national importance while some are only observed in some states or city. One of the important traditions in Australia that is of national importance is the Australian Day which is similar to the America's Independence Day. The Australian Day is celebrated on every 26th of January. The celebration is used to mark the landing of the First Fleet of Convicts in Botany Bay. It is normally marked with barbecue. However, many Australians are not keen about the tradition because they are not comfortable with their Convict heritage. They see it as paying tribute to criminals.
St. Patrick's Day is another great tradition in Australia. The day is observed in honour of Saint Patrick. Surprisingly, the St. Patrick is the patron saint of another country. The day is celebrated in merriment with a lot of drinks. Just as it is the case in some other Western countries, Christmas and some other religious festivals are observed in Australia. Given that the Christmas season comes up during the summer season in Australia, much of seafood is consumed on the day as Christmas turkey is somewhat not good to be taken during hot weather. Definitely, you will be surprised to see people singing the white Christmas songs when the weather is not actually white. Another impressive aspect of Christmas in Australia is that most people celebrate it in the outdoor environment. There are sports competitions going on that day.
The Boxing Day which comes after Christmas is another great tradition in Australia. If you are in Sydney on that day, you can mark the day by attending the Hobart Yacht Race which will continue into the following week. In Melbourne, the Test Cricket starts on the Boxing Day also. You can also witness the beginning of the Test Cricket if you are in Melbourne.
Melbourne Cup and ANZAC day are two great traditions in Melbourne. For the former, the punters drink and gamble while in the latter the diggers have the best of time drinking and gambling. The Melbourne Cup as well as the ANZAC is more than drinking and competition or horse. They have some significance. The Melbourne Cup is observed as a public holiday in Victoria.
There are other traditions in Australia. For example, the country has colourful military traditions which have been copied by the military of many countries today.
Healthcare and insurance
Australia has one of the best healthcare and insurance systems in the world. In a study in which six countries healthcare systems were compared, in the overall score, Australia and New Zealand came third after the UK and Germany but Australia was ranked highest in respect of the healthy lives in the same study. The publication of Economist magazine on the end of life care study in which 40 countries were studied, Australia and the UK got the highest ranking. The above studies and some other ones are clear indication that Australian healthcare system is efficient.
There are both public and private healthcare institutions in Australia. The public funded general health care in the country which was established in 1984 is known as the Medicare. The fund for maintaining the Medicare which coexists with the private health system is partly provided by the government and what is remaining is obtained from 2% Medicare taxation on income. However, low income earners are not taxed for Medicare. High income earners who do not have any private health insurance on the other hand pay extra 1% levy.
All Australian citizens, permanent residents and visitors from countries that have reciprocal agreement with Australia can access healthcare under Medicare.
To help patients obtain prescriptions at an affordable rate, Australia has another distinct Pharmaceutical Benefits Scheme. The Scheme provide subsidy for a number of prescriptions.
As mentioned above, there are private health insurance institutions in the country. However, it is good to note that some of these private institutions are profit oriented while some are not profit oriented. The CBHS Health Fund and HCF Health Insurance are some of the non-profit private health insurance providers. Some people may prefer to obtain additional medical insurance ranging from ancillary cover such as optical and dental treatment to a complete hospital cover.
Things to know before moving to Australia
Before you enter Australia, it is important that you take time and learn certain facts about the country so that you will not get into any trouble. Here are some of the important things that you should know about Australia before moving to the country.
Australia is a one nation-continent with large landmarks
The first thing that you should know about Australia is that it is one nation-continent and has large area. It is the 6th largest country in the world but unlike the other largest countries, it has a very low population density of about 2.6 people/km. Most people in the country are living along the coast. It may take you days to drive from one city to another though some are hours' drive away from the other. So, if you like road-tripping, it is important that you plan it very well so that you will not get loss.
Australia is not very affordable
You might have read that Australia has booming economy and better work opportunities. However, the cost of living in Australia can be somewhat expensive. You may need about AU$100 to take care of your need for a day. With $100, you may be able to provide accommodation, transportation, food and engage in other activities per day depending on the nature of the things you are doing. You can cut cost on transportation by using budget airlines. You may also consider staying in hostels which costs about $30-$50 per day. Dining out is expensive and so, you may consider cooking your food which may be cheaper for you.
Learn Australian Expressions
You may think that as a native speaker, you will be able to understand any English word. But that is not true. Australian English is not very much different from the UK English but there are some expressions that are uniquely Australians. You should spend time learning the Australian expression. They also shorten their words a lot. For example, bickies stands for biscuits or cookers, breaky stands for breakfast, arvo stands for afternoon and many others.
Mind your generosity
If you are used to tipping after receiving a service from somebody, there is the tendency to carry on with the practice in Australia. Tipping is not a common practice in the country. It may be because the workers there are well paid in the country. This does not mean that you cannot acknowledge excellent service but you should do that with carefulness and caution.
Australia has sunshine much of the year
As mentioned above, Australia has a temperate climate and there is sunshine in much of the year. Definitely, you will need sunshine in order to explore the environment. But be sure that you cover yourself very well so that you will not get burnt. The environment causes the sunshine to have terrible effect on the skin in Australia. The highest cases of skin cancer globally are seen in South Eastern Queensland. So, you should be very careful.
Australia local drinks are great
When you go out to drink, there is the tendency for you to order for foreign drinks that you are used. But you will be surprised to know that Australia has great locally made drinks. Sample them and you will be surprised with their quality.
Learn to remain offline
Probably, you may be surprised to hear that internet services in Australia are very expensive. Besides, they are also not as efficient as internet services in the UK. Some cafes, hostels, Libraries and Macdonals provide free internet access. So, if you want to surf the internet, you can go to any of these places to access the internet. Before you leave the UK, you may consider unlocking your mobile phone and buy a pay as you go SIM card from a mobile phone service provider that has good coverage across the country.
Feel free to chat
The Aussies are very friendly and welcoming. They will always want to say hi and chat with you. So, do not be hostile or be apprehensive when you are greeted by your neighbours. They don't like missing saying hi. You may be engaged in a lengthy conversation even when you don't expect it. Note that the Aussies are very curious and they will like to chat with you once they notice that you have a different accent. We also work with shipping Dartford.
Australia is an equalitarian society
Australia is one country where people are respected. Your earning, the school you attended, your class or any other fact about you do not count so much in your dealing with other people. People are fairly treated as human beings.
Shipping 20ft container to Australia from London
Are you trying to find average carriage costs to Australia from Stirling, Westminster, Londonderry, Preston or from anywhere place in Wales and UK? Our well-qualified and standard abroad transport managers are able to carry your wardrobe boxes for moving, vanity set, blanket box, t-shirts, dustbin, computer and other family furniture to any region in Australia - Byford, Windermere Park, Trangie, Gunnedah, Hill Top and other. We have got gravid adroitness in transferring most scale of crates - whopping, flimsy, one or four cubic ft or forty four cubic ft.
Whether you would be ambitious to move 3 or 1 or thirty five packing boxes to Meringandan, Heyfield, Callala Bay or Scottsdale we are trained to deliver the service. Shipping overweight luggage to Australia from Lisburn, Portsmouth, and Armagh or from any city in United Kingdom could not be posh.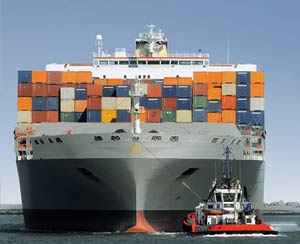 Our cut-price and affordable removal firms to Australia from UK offer cut-rate approximate removals rates to Stanwell Park, Mount Barker, Gloucester, and Yarragon and to everywhere you are going. Professional and reasonable auto and truck delivery to Australia is also something our delivery experts have the experience to intrigue for you.
We were sending any standards of vans to Australia from Wolverhampton, Oxford, Bath and etc. Our proved shipment experts will be happy to transport your KTM car from Chichester to Bonnells Bay, relocate your Robin Hood from Hereford to Barraba or drag your Austin from Pingelly to Inverness. We can deliver the portage of a motorbike to Echuca-Moama. Our worldwide cargo shippers have the facility to shift your RAM to Ceduna, haul your TRIUMPH to Wycheproof or convey your WHITE KNUCKLE to Paraburdoo with vehemence. No matter if you have been moving some specific moving home boxes or brimming 4 bedrooms suite worth of chattels and packing crates one would hire us off-hand.
Our honourable UK to Australia Removal business has the knowledge to convey every orbit of storage-room furnishings, hearth and larder goods. Movers will schedule the transhipments of men's rings, karaoke microphones, sideboard, sewing machine and swimwear or lcd displays to Griffith from Lichfield, moving mugs, plotter, beads for jewellery making, boots to Wallerawang from Leicester or delivering crates, removal boxes, ford mustang and computer monitor to Australia from Lincoln. We have the resources to without danger pack all your weak equipment like - food, answering machines, Blu-ray media, large desk, paintings, standard single door lockers, curtain rails, ornaments, baby feeding and accessories, single bed and different.
We also offer removals Wandsworth to Australia. Approach appropriate UK intercontinental freight forwarders to Australia on the spot to acquire proximate removals prices to Beachmere, Canungra, Cooranbong many more. Confirm how much to ship liquid food container or half of container. Worldwide Office moving companies market full and corporate container shipping to Australia, Newcastle, Rosedale or Kowanyama from Birmingham, Nottingham and all UK. Transferring chunky manufacturing machinery worldwide like exercise book machinery, guillotine machines, vibratory compactors, pipelayers or grinding machines is another transportation service we are equipped to take up for you. We export no picnic factory equipment for collective industries - manufactured housing, ideological/single-issue, veterinary medicine, farming (animal production), manufacturing group and more. Find our hous much is to ship boxes and furniture from UK, London to Australia.