Moving insurance tips and advice
The fact is that there are many things that can thwart the effective transportation of your valued properties to another country or another area in your country when you are moving.
Many things can go wrong with the removals of your belongings in many ways. Whether you are moving your properties through the air, sea, rail or land, there are some happenings you cannot control. Some container ships may lose part of their loads, cargo airlines or freight carriers may even crash. Removal vehicles can have a road accident.
The situations above are great reasons to buy removals insurance to have a piece of mind that if anything happens you can claim the replacement of your goods or get some money back from you moving insurance company. Of course there are many other reasons why you may need moving house insurance. For example your goods have not been packed properly, wrong packing materials have been used, removal man did not take appropriate precautions when transporting your furniture.
There are some cases where some of the things you can do without are lost during the course of transition of the goods from between the local and international shipping companies. There are also cases when your very important properties get damaged while they are transported. All these conditions which you or your freight carriers may not have the ability to control are the reasons why you need very good removals insurance.
Now, one observation here is that the transition or starting up of a new life in a new location altogether has lots of worries and risks associated to it, and this is increased if you have to start buying up new properties.
How to Get Removals Insurance?
Before you get removals insurance for your properties during the move, you have to make a list of the properties you want to insure and the amount you want to insure them with.  For your household goods and other personal items, you have to insure them for the complete amount it will cost to replace them, while your antiques and art works should be insured for their current worth.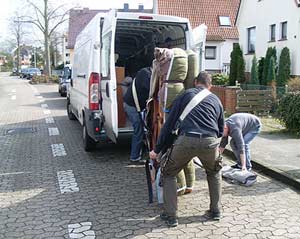 In most cases, you will have your London Removals offering you such insurance services as add on. The advice is that you ask the mover you are using whether they have any house moving insurance provision. If you user local man and van hire Southwark you shoul always confirm if they offer full insurance option. Usually man and van firms offer limited insurance option.
If this is the case, you are advised to go with them as you will have many things reduced for you because you are already in business with them. However, in some cases, you are advised to get UK or international removals insurance from third parties.
This is when your removal insurance firm does not have such provisions. In such situation, you are advised to go for the third parties and also to do this with an informed insurance broker.
You must know that most removal insurance firms will require the packing service for your goods to be provided by professionals. However some moving insurers will allow you to do it. You can check our best packing tips for moving.
Things That Affect the Cost of removals Insurance
There are some things that impacts heavily on the cost of the removals insurance that you will get. The first thing is the nature of the items you are moving. Another thing that will affect the cost of the moving insurance is the route by which your goods will be transported. Some routes are more dangerous and prone to damages than others. The transportation system used will also affect the amount you pay as insurance. The amount you pay will also be affected by the packing. Professionally packed properties probably by the removal companies will cost less to insure than the ones personally packed by you. So how much is the goods in transit insurance? In typical cases, the removal insurance costs revolves around 1% and 5% of the insurable value of your goods.
It is a very simple process where you furnish your insurance firm with a list of the properties you want to insure and their insurance value. If you are insuring an automobile, you have to give deep details about the vehicle ranging from the age, model, etc. From here; they will determine its second hand value. However, a certificate of condition is signed by you and the insurer if you are insuring against all minor damages like simple scratches. Most firms offering removal insurance will email you a spreadsheet, PDF or a word document format file to fill out. Such form can be also downloaded from your removals insurance provider website. On the form you will find tips and advice how to list your goods to get them insured for the relocation..
However, you have to know that food items, home and garden plants and most of the fragile equipment will not be insured. You have to carry the fragile items on your hand luggage. In some cases, the plants and food items may not even pass the custom check, so they are not sure of being moved in the first place.
Moving insurance costs
There are many ways through which you can reduce the cost of moving insurance to the barest minimum. The first method is to compare removals insurance quotes from different sources. There is no obligation holding you down on using the insurance from your mover or any other firm. Once you are comparing removal costs Croydon, you should also ask your mover about insuance costs.
You have to shop around and compare moving insurance prices extensively, so as to get the cheapest deal for you. However, you have to ensure that the cheap deal you are getting is also good enough for you. Yes, you also have to pick the best items for insurance.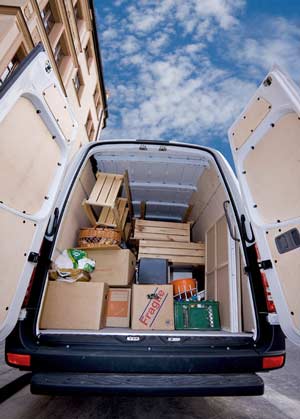 Those items that are extremely difficult to replace especially in terms of cost and logistics are the best to be insured. Those items you know cannot be completely or adequately replaced even by the insurance firm in London does not make any sense being insured. Gifts and emotional items that cannot be replaced have no business being insured. Again, some costly properties that are not of real value should also not be insured. This will reduce costs for you.
In term of the possibility of your properties getting lost or damaged, you have to consider according to your removal means. For those who are using sea freights, they are riskier than all the others and therefore prone to easy damage. For those who make use of air and land transportation, damages and lost with this type of removal is very rare.
For about 1.2 million air freights, only 1 crashed, but for about 18,300 sea freights, 1 gets lost or damaged.
However, you have to know that the worry is not only about your properties getting lost. If the voyage is a long one, mould and mildew may attack your properties along the line. In other cases, your electronics may have some components in them shift and damage along the line. Make sure your removals insurance covers all these, especially when you are using sea and land.
Removals insurance claim procedures
However, before you sign with any cover, you have to insure that they have a very transparent removal insurance claims policy and system. In most cases, there may not be room for excesses, but the exact value of what you insure should be given to you. Another thing you have to note is whether your insurer has any time-frame for making of claims. If this is the case, make sure you comply by this to avoid forfeiture. Again, you should not discard the damaged goods because the insurance firm will like to see them before replacement. Again, the claim process may take some time, so you should have some emergency funds for urgent properties in case the need arises. To find out how much is removal insurance you can contact our Twickenham removals team.
However, there are many reasons why you need this removals insurance. The first one is that it provides you some peace of mind while the move is ongoing. On another note, you get this cheaper than what you would have spent in replacing your damaged properties. You will spend more if you have to start buying new ones of the damaged properties. This insurance is good because it simply gets you prepared for any unexpected eventualities and removes the risk of overseas move.
For more tips and advice or household goods removals insurance please contact our office. We will email you our guide and FAQ on moving insurance. We will provide a few options and tell you how much your removals insurance should be.