Cheap accommodation optons in London for students
Most international students in the UK look for low budget accommodation for a number of reasons. If you are facing accommodation problems as a student in the UK, there are a number of options available to you.
It is important that you know these options, their advantages and disadvantages in order to know which one is most suitable. Here are the cheap accommodation options for students.
If you have any other ideas on how to find a cheap student accommodation in London we would like you to share them with us.
Pleas check bellow best accommodation options for young people studying in the Greater London area.
Student Hostels
Hostels are lodging facilities made for specific group of people such as students, travellers and workers. Such facilities as bathrooms, eating areas, lounge rooms and others are shared. However, there are some student hostels in London that offer private rooms with bathrooms exclusively meant for the person living in it. Some universities in London and other institutions have their own hostels but there are others that are owned and managed privately. Living in a hostel is more affordable than living in a rented apartment. If you are on budget, you can share a room with another student that is also on budget.
Hostels are available in a number of types as well. Below are various types of hostels.
Special hostels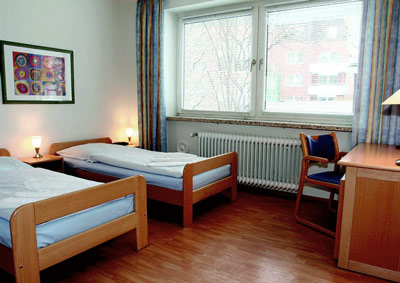 These types of hostels are specifically built to meet the needs of certain individuals or students. For example, disabled students have hostels specifically meant for them. Such a lodging option features amenities and facilities that will help the disabled students living in it to be able to cope by themselves. People who have no disability may not live in such a hostel.
Youth hostels
As implicit from the name, this type of cheap London accommodation is suitable for young students or students who are just beginning their first years in a higher institution. Youth hostels are normally lively given the type of people that live in it. They are the most suitable places to socialize and make friends.
General hostels
General hostels are meant for any class of individuals that wants to live there including travellers, students and workers. It is generally cheaper to live in a hostel of this nature than to live in a rented flat. This is because the facilities offered such as lounges, TV rooms, kitchen, laundry, private bathroom and others are normally shared and there is limited privacy in a hostel.
Campus and student accommodation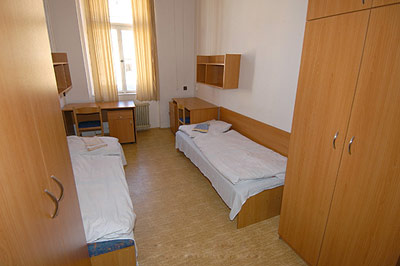 There are many universities in the UK that have campus accommodations for their students at a reduced price. If you don't have money to rent an apartment, you can stay in your campus accommodation. There are also student accommodations owned by individuals.
These students' accommodations are located close to the campus. Some of the universities have dealings with the owners of these accommodations in London. They can help their students to find accommodations in these students' accommodations. If you need some help with moivng in or out of your temporarry accommodation please contact our Studen Removals devision for a free estimate.
Students' accommodations differ in a number of ways. There are some that are styled like a dormitory. In these types of student accommodation, there are regulations that you must abide by if you are to live there. Some student's accommodations are en-suite or like self-contained apartments.
There are no limitations or regulations in most of the accommodation options styled in that manner. Some student accommodations are catered while in some accommodations you have to take care of yourself. The cost of the student accommodation depends on the facility offered and its nature.
Emergency accommodation
This is also known as crisis accommodation. It is an affordable accommodation option offered by government agencies and charities to people including students who are in dare need of accommodation. This is the most suitable option for students who require emergency accommodation in London due to some circumstances beyond their control. Situations that may make one to decide to live in such facilities include unstable home life, eviction, family or relationship breakdown, financial hardship, risk of and exposure to violence, drugs and crime.
If you don't have a home or you find yourself in any of the above mentioned situations, you may consider living in emergency accommodations. Look for charities and government funded agencies that provide such accommodations.
Homestay accommodation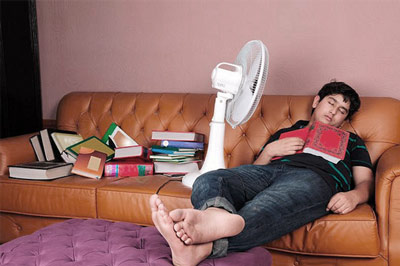 Homestay is suitable for people who are in a need for temporary, short or medium term accommodation. There are a number of families that accommodate students and travellers at an affordable price. Families that offer homestead treat their guests as parts of the families. You will eat and socialize with the other members of the family. Facilities in the home such as lounge, garden, lounges and other common areas are available for your use as well.
Besides being affordable, there are other benefits you will derive from home-stay accommodation for students in London. It is more convenient to live in homestay than in a hostel. Such services as meal plan selection, changing of bed linen, washing clothes and others are provided. There are regulations on the standard of facilities and services to be provided by homestays in the UK. For example, homestays are required to be kept clean, heated, lit and properly maintained. Flexibility and immersion in the local culture are other reasons why you should consider living in a homestays.
There are also other options like flat sharing and houses to rent for students. More information will come shortly. You may be also interested in hiring a flat in Chiswick.