Reasons for a move to London
The truth is that London is the most famous city in the whole world. Yes, the issue of London is such that kids in faraway nations have heard and always use the word London even without knowing anything about it. It is so popular that people know about it in all corners of the earth.
When you are talking about a city that houses the capital of England and that of the United Kingdom, then there are many things that will lure you to move to London and live here. This is a city that has a metropolitan area that houses more than 13 million inhabitants. It was originally founded by the Roman travellers and the original name was Londinium. This city that is surrounded by the river Thames has also served as the major settlement of the UK for over two millennia.
Apart from the adjourning areas that make up the metropolis, there is the London core or the London city and this still retains its 2.9 km2 given to it during the mediaeval era. By the last census of 2011, the city of London has about 7, 375, in population. With this, it was confirmed as the smallest city in the whole of England and the entire UK. But then, the term London is also used to refer to the entire metropolis that surrounds the core London, and this is administered by the greater London administration headed by the mayor of London.
When it comes to issues of economics, it leads on the grounds of the global cities. Yes, it can go with the appellation of the biggest or best global city. It thrives in things like education with more universities than any other city across the globe which make student removals a very good business in here as there are around 360 000 students moving to London each year. It has 43 universities located in the city and this makes it the largest in Europe and the world at large. Other areas are commerce, entertainment, finance, fashion, media, healthcare, arts and commerce. Other things that this government thrives in include research and development, professional services, transport and tourism, etc.
However, when you come to the issue of financial services, we can say that London harbours most of the biggest financial centres. London boosts of the fifth-or sixth-largest GDP for a metropolitan area.
One good thing with this city is that it has many firsts added to its name. London has been named the cultural capital of the world. And it holds this honour currently. Again, it has been named the world's most visited city. This is one tag that you should be very happy with and one that will spur you to visit or to move to London. If everybody has been visiting: why not you? This statistics is based on the measure of international arrivals on a daily basis. It also houses the largest city airport as the system is measured according to the passenger traffic it commands.
It is also a giant in sports, with the record of the first city to ever host the modern Olympic as it is constituted 3 times. The diversity in the people and culture of this very small but great city is one that amazes. It has a diverse culture and boasts of more than 300 languages spoken. The greater London area which brings in the entire municipal has a population of 8,416,535 people according to the census of 2013. This accounts for 12.5% of the population of the entire UK and the highest in any municipal in EU. The entire metropolis has a population of 21 million; the metropolitan area is 13,614,409, while the urban area has a population of 9,787,426. Between 1831 and 1925, London was the world's most populous city.
London Economy
When you are moving to London and talk about its economy, you have to anchor it on financial services. For a city that has been named the world's greatest and leading financial centre, and one of the world's economic command centres, it will always have a great economy. The estimated GVA of London in 2012 stood at £309.3 billion ($546.4 billion) and this makes it the first largest economy in the whole world. It only came after economies like Tokyo, New York, Los Angeles and Seoul. This also insures that it has a per capita GVA of £37,232. The economy of the city of London equals the economy of many nations like Sweden or even Iran.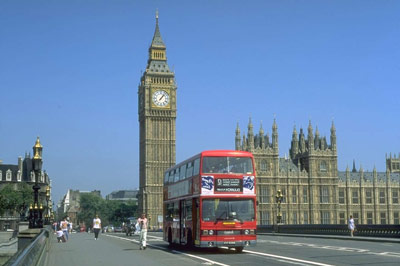 London in 12012 has an estimated population of 8,308,369 residents. Because this city has been certified as the most populous region, metropolitan area and even urban zone in the UK, it also contributes 22% to the entire GDP of the UK. When it comes to the economy of the city proper, you will experience up to 841,000 in the private sector, and this is a volume you cannot get in any of the other countries in the UK.
The economic breakdown shows that 18% of this GDP comes from the scientific, technical and professional sectors, while the remaining 15% comes from the construction sector. However, it is also good to note that the reason this results in a great economy and standard of living is that most of these companies are small and medium scale industries.
There are many business moving to London each year. It houses many of the companies or industries in the United Kingdom. But it does not end here; it has also been seen as being very important to the international community. This is because of the amount of exports it throws into other nations each year. This stands around £92billion worth of products per annum. It has a GDP that is higher than the GDP of Belgium as a nation and that of Switzerland. The land rover Freelander and Jaguar x type are also manufactured and assembled in London. These are among the classiest cars of the century.
How to move to London?
With the economy of the city of London and because of the nature of businesses in here, moving to Londonis always a good omen and you should not spoil it with bad moving or removal arrangement. Contact us and allow Removals London to do the move for you. One fact you cannot run away from is that for any incident of moving, there are unique challenges. This is why you will always have problems doing it on your own. We embark on a proper scientific research and analyses done by our experts to come up with the best possible moving to London solution for you. Be it house removals Hounslow or commercial moving services.
We offer services for all types. Whether you are just moving some floors in the same building or whether you are moving across the same London town or even for shipping overseas, you will find our services great. We have a national network that will insure your movement across the country or the union is carried out for you in the most professional manner, by the most experienced professionals, and in a very cost effective manner. We can move your furniture from Bristol, Birmingham, Leeds, Cardiff, Liverpool, Manchester, Glasgow, Edinburgh, Sheffield, from Aberdeen to London as well as organise local removals Richmond. Our service flexibility is our selling point, because we are able to work according to your calendar to offer you great removals. Check how much does it cost to move house?
Again, if you are the type that likes things customized to fit you. We will give you the chance to make inputs so that we do the moving to London exactly the way you want it. Again we have both the moving methods that will involve your active participation and the one that will do everything for you while you watch and invigilate. Are you looking for Croydon moving services for your local delivery? Get in touch with our local branch and we will prepare a free estimate for you.
Because of the good moving jobs we have been doing in the past, we are very proud to tell you that almost 70% of the moves we have been doing in the recent past are centred on the repeat clients who cannot get enough of us. Our main bonus is that we take time to learn and understand the objective behind your business and the purpose of the move, and with these in minds, we will offer you moves that will take you to the new destination and get you up and running immediately.
We call it moving with business continuity as we do not cut off your operations simply because you need to move from one office to the other. We also offer simple home moving to families and individuals.
We offer all degrees of cheap moving to London from Australia, USA, Canada, New Zealand, South Africa, shipping to France, Dubai, removals to Spain and other parts of the world. We do simple moves, internal office moves, multi-site relocations and international moves. Other services intertwined with our moving services include storage services and IT installation services.
If you want to move to London we will be happy to help.
Advantages of moving to London
There are several advantages that you will derive by moving to London. These advantages are due to the economy of the city, which will accommodate and make all migrants comfortable.
The number one advantage of moving to London is that you will secure a job.  The truth here is that any area or field of life that you are specialized in, you will always get employment in such sector in London. It is complete city that has opportunities in all sectors of life. If you are a banker, artist, doctor, journalist or accountant, just name the profession and you will find areas that will employ you in London.
The number two good reasons for moving to London is that you will enjoy higher wages. You cannot compare the amount you will earn for jobs in here with what you will earn at similar jobs in other cities. Though the cost of living is higher here, you will earn much higher wages. Another area where this city does so well is in the area of music. The fact is that if you come here, you will never spend a weekend without having a very good music concert to attend and have fun. From Manchester, to Bristol and then down to London, you will enjoy all forms of music, with London being the head of the music galore.
Another great advantage to move to London is the diversity in people, culture, race and languages. Wherever it is you are moving to London from, you will never have any difficulty finding people of your race and culture around. This makes settling very easy for new comers.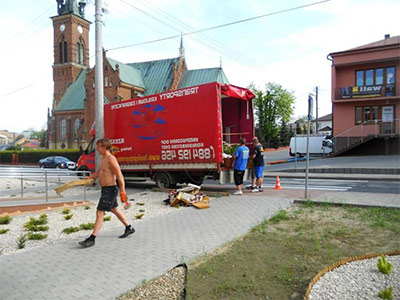 The London underground tube means that you don't have even a single problem with transportation. One thing entrepreneurs and serious minded people enjoy is being able to move to places when they want to and get to their destinations on time. This is what London does for you. The metro tube will get you a transport system that will support all your dreams, coupled with the pleasure of riding underground. Because of the popularity of the city, one more thing you will notice is that celebrities and popular people in all spheres of life live here.
Those who do not live here always come in for their holidays. So, you have the privilege to mingle with these people anytime you wish. Other things that will benefit you when you move to London include the food or cuisine and the market system. The country side rusty market and the food outlets or joints found at every nook and cranny of the city makes things available and affordable to the little income owners. You will enjoy this so much. You will also enjoy sports. If you are a sports lover, you will have all of it in full. Football will give you the most famous club competitions as Chelsea, Arsenal, and Queens Park Rangers are located here. You will also enjoy cricket, hockey, basketball, and many others.
London Postcode Areas
The London post codes are very different and therefore so many to be listed here. We will give an abridged version of the post codes for London areas or areas in London. The central London areas have EC1 to EC4 and WC1 and WC2. East London has E1 to E18. South East London has SE1 to SE28. South West London has SW1 to SW20. West London has W1 to W14. North West London has NW1 to NW11, while North London has N1 to N22, Putney Removals SW15
Biggest Industrial Parks In and Around London 
Some of the most famous and biggest industrial parks in London are Enderby's Wharf, Silvertown industrial estate, Erith industrial estate, Greenford industrial estate and and Leyton Industrial Estate.
For more tips, advice and information on how to move to London please contact our office. We will advise the cheapest possible way of moving to London, plan and arrange your move for you.
Check our list of top places to visit in London. We also offer Clapham removals.