Step-by-step guide to selling your London property
If you are looking to sell your home, and are unsure of what steps to take then you are in the perfect place.  Selling your home may be a bit scary and overwhelming, but as long as you follow our steps accordingly, it's not as scary as you think. 
There are plenty of houses for sale in London. Do you know what you need to check? How to estimate an approximate London property prices?
Should you contact a real estate agent to help you out and guide you through the entire selling process?
Answers to the Cheap London property for sale frequently asked questions you will find below!
Are you sure you want to sell?
If you want to relocate due to not enough space maybe you can think about building an expansion to your home instead.  Building an extension could possibly help save you more money than a removals in London.

The constant changing of house prices may be something you should take into consideration.  If the costs to buy a house are rising, then it's possible you may not be able to afford moving to a bigger 3, 4 or 5+ bedroom house than the one you're in right now. 

Are you currently in negative equity? If you owe the mortgage company more than your house is actually worth, are you sure you are able to afford to sell?

There is also the option of renting out your home depending on the circumstances. 
Figure your finances out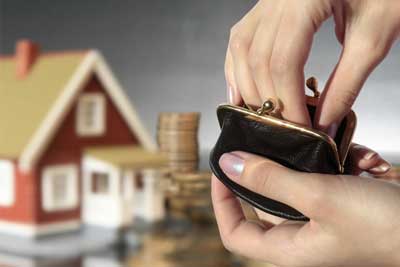 Notify your mortgage lender that you plan to sell your house.

Figure out how much your outstanding mortgage is, and if there are penalties for early redemption.

Check if you can transfer your existing mortgage to you new house

Get an idea of how much worth your house for sale is, and calculate how much will be left after you have paid your mortgage off.

Take into consideration of the mortgage size you will need, and gather how much mortgage lenders would be able to offer you.

Keep in mind that all these figures are estimates and will only get the actual numbers once you have agreed on a completion date.
Decide whether to buy or rent for A while
Renting can add to your overall expenses, but also reduces the time pressure of having to buy another home.

You won't be pressured to buy a house that isn't your dream home because you have a buyer for the house you are selling.

You can break the housing chain, which means you have sold your house before buying another.  Breaking the housing chain also makes you a more attractive buyer. 

London property sell quicker and for a better price when your house is vacated
Decide who will be the one selling your home
You have the options of using the traditional estate agents London, an online agent or selling it yourself.

If your decide to use an estate agent, you will need to make sure to do research to choose the one you think will be perfect in selling your home.  If you do decide to use a London property agent, you will need to choose whether you want a sole agent or multiple ones.

A fee is also needed to be agreed upon when using an agent.  If you can, try to aim for the one percent plus VAT if you choose a sole agent.

Online estate agents have become quite popular, but don't just choose it because of the popularity.  Be sure to have an understanding on how different the rates and services for online agents are compared.

If you are familiar with selling properties and have the time and willpower to put up with the stress of putting your houses for sale in London and dealing with all potential buyers, then you should possibly think about selling your home yourself.  Selling the house yourself will save you money, but if you don't have the time or patience then I suggest you don't do it.

Before you advertise try to increase the house value.
London property prices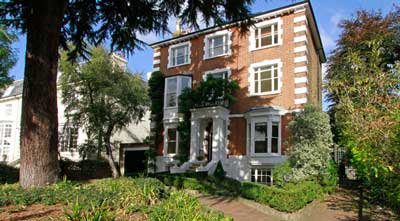 One of the most stressful decisions is figuring out what price to sell your house for.

Do the research and make sure you have a full understanding of the local market.

Have different estate agents to do a valuation, but it is best not to go for the highest because it may be hard to sell at the price.

There are a lot of online portals with the house for sale in London ads. Browse at least a couple of them and write down the cheapest and most expensive property prices. Search for home in your area only as this will give you a clear picture of how much your house in London for sale is worth.

Keep in mind that people love discounts.  So when you are putting a price on your home make sure you go a little higher than what you are actually willing to accept. Good negotiations skills are the key in achieving your goals.
Get your home sell ready
'Stage' your home.  In doing so will give you a better chance of selling your home and possibly even make it a little more valuable.

Tidy up the house, maybe even a fresh coat of paint and even do a few fixer uppers. 

Get rid of any bad odours.  Most people prefer the smell of freshly baked goods, which also even gives it more of a homey feel.

To find a buyer for your property for sale in Greater London quicker you should learn how to declutter your home. 
Hire a conveyancer or solicitor
You will need to choose either a solicitor or conveyancer to handle all the legal work when transferring ownership of the property.

Make a decision of which one you would prefer to use before you agree on selling.

You don't have to go with the company your estate agent suggests. Do your research and find one that is right for you.

If buying a new home, it's easier and cheaper to use the same solicitor or conveyancer to handle both of your transactions.
Fill out the questionnaires that are relevant
You will be given forms and questionnaires to fill out to give the buyer all the information about the sale and the property. Remember that cheap houses for sale in London ads find their new owner quicker if you write a nice unique and luring add. It is also very important to take quality pictures of each room even of the interiors of your house.
Accepting an offer
The estate agents are required to pass on any offers given to you, no matter how ridiculous they seem. Whether the offer for your house for sale is cheap or expensive you should get it either way.

If you aren't happy with the offer presented, you can reject it, ask the estate agent to try to get them to make their offer higher or wait to see if a better offer comes along.

You should not be afraid of negotiating you London house for sale price with the buyer. Do not reject any offer straight away. If you are willing to give a discount tell it.

Once you find an offer that you're pleased with, you should formally accept it and tell your agent to put the property off the market.

You can legally change your mind or accept an even higher offer later on, but keep in mind that it can leave the buyer distressed
Negotiate draft contract
You and the buyer will have to decide the length of time for completion, what will be included with the house, and if there are any discounts due to problems brought up by the survey.
Contract exchanging
When you exchange contracts, you become committed legally to sell the property, and they are committing to buying it.

If you pull out with no reason, the buyer's deposit will be returned and you may even be sued.
Moving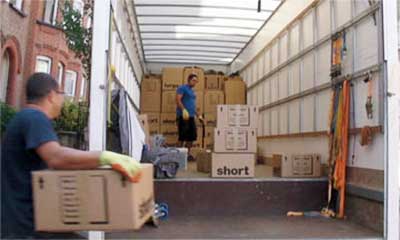 When completed the property has to be in the condition that was agreed upon on the contract.

The buyer and estate agent will come around to make sure that everything is in place

Check our moving house checklist
Completion
Completion takes place when the property ownership changes, you accept the payment and hand the keys over to the new owners.

On the day of completion, the money for your sold cheap London property will be transferred and the deeds will be transferred between each of your conveyancer or solicitor.

Your solicitor or conveyancer will then register the transfer of ownership with the Land Registry.
Pay mortgage off
The mortgage company will give you and your solicitor a precise figure of redemption of your mortgage for the completion day.

The buyer has transferred the money to your conveyancer, and they will pay off the mortgage for you.
Settling with your estate agent and solicitor / conveyancer
After completion of the cheap house for sale London process, your conveyancer will send you an account which covers all of their costs and disbursements, also the sale price of the house and the redemption on mortgage

If you are buying and selling at the same time, your conveyancer or solicitor can take care of both of the transactions at the same time, including the stamp duty for the house you are purchasing. 

Your conveyancer will ensure the change of ownership is registered.

There are also sometimes small discrepancies, which may even allow you a small refund.

How to furnish a small apartment? - tips on decorating a small house.