How Should I Choose top Estate Agent?
When you decide that you want to put your house up for sell or to buy a new one, your estate agent is the one who actually takes care of selling it.  Deciding on whom to choose for your the one and only best estate agent is a very important decision. 
Who you choose to sell your house can either help you sell faster or not even at all.  The big question is: What do you look for to weed out the good agents from the bad?
Remember who works for whom
Since you are the seller, you want to choose the best, highly professional and reliable estate agency in London that will work for you.  You are the one who holds a strong position when it comes to choosing the London Estate Agents, because if they don't have any property to sell, that means they make no commission.
Sole or multiple property agents?
This is where you decide how many agents you want working for you.  You can choose one, two or even more if you'd like.  If you plan on using a multiple agency agreement, you are able to put your property on with any agent of your choice, and won't have to be torn to choose between the agencies. If you decide to go ahead with the sole Estate Agent agreement the advantage is that they will be happy to invest they own money in advertising your property on many free and paid online websites, newspapers, magazines and billboards. The sole use agreement gives the real estate agent the guarantee that they will get the commission as you cannot sell the house without their mediation. Even if you find the buyer on your own you have to engage the property agent. Using multiple agents seems a good idea however how do you think will they be willing to invest their own time and money without the commission guarantee? Of course they will not. When using multiple agents houses for sale ads appear only on free or cheap estate agents websites that in most cases have just a few visitors per week.
Sole or joint sole agreement
Create a list of estate agents that spark your interest. Try to find online any reviews on them. Ask real estate company to email you their contract so that you have enough time to go through it before you sign it. Choose only estate agents in London that are in your area. Great London is huge and traveling from one end to the other takes a lot of time. If you are in North London make sure you are speaking to top estate agents North London. There are many professional, reliable and affordable estate agents central, West, East, South, North or South West London. If you plan to find a good one, just give it a bit time. Be patient and determined and you will find a cheap but professional agent in Islington, Camden, Hackney, Ealing, Hammersmith, Kensington, Southwark, Greenwich, Lambeth, Lewisham, Chelsea, Fulham, Wandsworth movers, Bromley, Croydon, Bexley, Enfield, Barnet, Harrow, Brent, Redbridge, Barking, Kingston, Dagenham, Sutton, Hounslow or Richmond.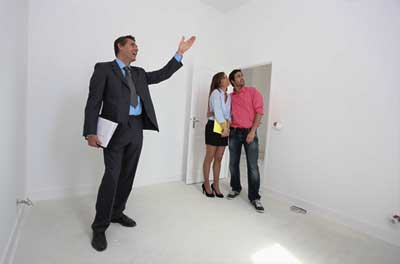 Ask people you know and trust if they have any recommendations
Most of the time it is best to use local property agents London when trying to sell your house.  Using best and top local agents means they know the surrounding area and are usually close to meet potential buyers. The will be also there around when a client needs it
If your property is expensive or very unique, you may want to try using a national luxury agent, who specializes in properties similar to yours.
Make sure the agent you choose has experience in selling similar property like yours.  There is no need to use an agent who sells property located in the city, when yours is located in the country side.
Make sure you use a cheap estate agency. Check what's the commission they will charge you.
Go undercover.  By undercover I don't mean try and sneak into their office, although that would be pretty awesome.  We mean, pretend you are interested in buying a house and see if you think their way of working would be best suitable to sell your property.
Take a look at the agent's website.  Are the pictures taken in good quality?  Do the descriptions seem relevant and kind of draw you in?
Pick a good real estate agent in London that will invest in marketing to help sell and get the best price for you.
If you bought your home from a property agent, don't feel obligated to go to them to sell your house.  If they really did a good job and impressed you, then they would have just decided to use them again instead of looking around.
Narrow down your choices to possibly three and ask them to do a valuation.
Figure out their worth
Find out if the estate agent is actually worth the time and money you would spend on them if they were chosen to help sell your property.
After the estate agent or agents value your property, ask them to explain their reasons for choosing that price.
Can more than one person talk about your property with knowledge and enthusiasm?
What will they do if your house wasn't selling as well as expected?  How well do you like what you're hearing?
Do they work weekends?  A lot of small estate agents in London are not available on weekends, which gives you a lesser chance of selling.
How do they plan on marketing your property?
Are they planning on using the internet? Do they plan on using any other site besides their own? If so, what do they plan on using?
Will they plan on using the newspaper? If you're selling an expensive property, can it be featured in any national magazines or newspapers?
Do they plan to create a virtual tour online?
How great is their writing and picture quality on real estate agencies brochures and website?
Our removal companies Barking can give some good advice too.
Beware of the valuations
Top Agents know one of the biggest reasons that people selling property tend to pick agents by their valuations given.  Beware of the agents who do these approaches:
Some sneaky agents will give a high valuation to make you think they can sell the house for more money, but then will ask you to drop the price later on when they get the job.
Some also insist on their price saying it is more realistic and will tell you not to listen to the higher valuations.
Just remember that it is not the estate agency who decide how much the property should sell for, it's you.  It is recommended that you choose an agent who has impressed you but is giving you a lower valuation instead of someone who isn't all that great but has a high valuation.  I'm not saying settle for less, I'm saying go with the best London estate agent who seems to know what they are doing because you can always just ask them to higher the price for you. We also offer our services in Chingford and other Lonndon areas.
Top London Estate Agents Costs
Best Real Estate agents normally charge between 1-3 percent for a sole agency agreement of the price you sell your home.  Fees usually exclude VAT, which is 20 percent.  So the costs to hire an agent to sell your house would be a little higher than what they will charge for fees.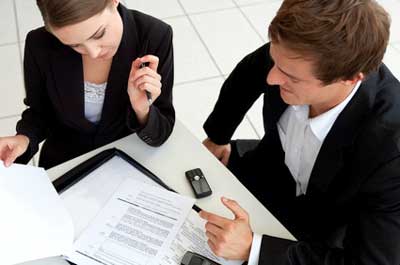 Try to make the agents compete on costs, to ensure you a lower price.
Traps in agent agreements to watch out for
Estate agents have different terms and conditions in their agreements.  The fees that they charge cover many different things, but many times they are up for negotiations.
Do their fees cover the costs for marketing and other things to help prepare the details of the property and sale boards?
Avoid hiring estate agents who insist on 'sole selling rights'.  Basically what that means is that even if you were to find a buyer yourself, you would still have to pay the fees for the estate agency.  If you do end up giving away sole selling rights to an agent, it should only be for a limited of time.
It is important to never sign an agreement that commits you to have to pay the agent just for finding you someone who is a potential buyer even if the sale doesn't even go through.  Only hire London estate agents who only expects you to pay the fees in result to an exchange of contracts.
Make sure your agreement is on a time limit just in case you are not happy with the results the agent is providing you with.  The normal amount of time on a time limit is usually about 12 weeks, but can be as short as 4 weeks.  Try to get a no penalty notice period of 2 weeks, even if it won't make the agent too happy. If you are moving to London a good real estate agent will help you find your new house quick.
Online estate agents
Top Online estate agents London are a lot cheaper than the conventional high street agents with offices in the Central, South, North, West or East are of the city.  Since the online market is still fairly new, there is a pretty big variety in quality and pricing. 
The prices vary when it comes to online agents.  Some have a flat fee rate, while others ask for 0.5 percent of the selling price.
Cheap online estate agencies have different pricing plans, but the more you pay up front, the less you have to pay when completed.
You get what you pay for.  If you choose someone because they have a cheaper price, it's more likely that the services provided won't be as great as someone who charges more. 
They also tend to basically have the same marketing strategies.  This would include making a brochure, advertising on websites, and also on national newspapers as well.
The best way to find out how much online real estate agents in London charge is to give them a quick call and ask. Each company has different sales commission or property listing prices
Ask to look at examples or even past brochures to see the quality of their marketing.
They should at minimum take professional quality pictures, provide floor plans, and create a very catching and detailed description of your property.
You have to come up with the value of your property yourself.  If you don't have experience doing so, it could lead to you under or over pricing your property.
You can try having a few local estate agents value your home beforehand, so you have a better idea of how much your pricing should be.
Some agents will take care of the viewings for you, but others will try to arrange a time and day that is most convenient for you and the potential buyer.
Have your agent sold your current house or found you a ne one? It's a good time to ask Removals Lonodn for a moving quote.
Most online cheap and reliable estate agents in London will charge you for a for sale board.
If your contract with a conventional estate agent lets you use multiple agents, it is worth also contracting an online agent.  Just make sure you pay nothing up front with the online agent. By doing this, you are able to maximize exposure for your house for a small cost or even free. If you need to move our professional estate agents London work with removals Brent. Just let us know and we will pass on to you their details.
Some final thoughts on real estate agencies
Do you get along with the estate agent? Do you trust them?  Since you will be spending quite a bit of time with them, it is important to trust them in selling your property. Remember to read the contract thoroughly, no matter how boring it may seem.  Remember, this is your most valuable possession so you want to make sure there are no problems that will arise.  Don't be afraid to ask if you are not sure about something, it's better to truly understand than to pretend you do to.  If there is something in the contract that you do not agree to, do not sign it.  Try and discuss the issue and see if there is a way to  resolve the matter at hand. Check our moving house checklist.