Steps, process, costs and advice on buying a house
House Buying Tips
House purchase is not like any other type of transaction. It is an important and unique type of transaction that does not only involve huge sum of money but also has its own process. If you are buying a house in London, you should ensure that nothing goes wrong and that you left no stone unturned.
To help you get started and have a successful buy house London transaction, we have put up house buying tips that cover every aspect of the transaction starting from search for a suitable house to getting finance, making payment and getting insurance for the house.
You can rely on the house buying tips given here because they are born out of deep research into the market. Read on to learn these tips.
What type of home do you want to buy?
The first thing you should do when you are looking to buy a house is to determine the type of home you want. Our housing needs are not the same. The type of house that will meet your requirements and suit your condition may not be the type of house that will meet another person's needs. In order to determine the type of house want to buy, there is a number of factors that you should take into consideration. First, you should consider how much space you will require in your home which is one of the firs step to make when thinking of buying a house privately, at auction or through estate agents. For example, a family of four people will not require much space like a family of two. So, to determine how much space or rooms you will require in your home, it is important that you consider the number of people in your family or the number of people that will occupy the house. Another important factor to consider when buying a house for sale or rent is your belongings. Do you have many belongings or few? The number of properties you have will determine how much space you will require in your new home. For example, if you have a car, you will require a home with a garage but if you don't have any car, you will not require a garage in your home. Your lifestyle is another factor to consider when deciding on the type of home you will need. You should also consider the physical ability of all the occupants of the house. If there is any disabled or physically challenged person in your family, you should look for a home that has features that can be used by such people.
Determining the cost of buying a home in London
It is important to determine the cost of purchasing your ideal home. Working out the cost of buying a house in London can be very tricky. This is because besides the actual home cost, there are other expenses that you will incur in the process. Some of the costs are huge. Thus they can make a great difference in the overall cost. Here are some of the expenses that you will incur in the process which should be added to the overall cost when you are looking to buy a house:
Legal fees
Real estate transaction has some legal aspect. You will require a lawyer to prepare the mortgage and property agreements. The legal services are not rendered free of charge. You have to pay for them. So, it is necessary that you include that in the total cost of the house buying process. There are some mortgage lenders that pay some part or the complete legal fees for their mortgage. It may cost you about £500 - £800 depending on the amount of mortgage you applied for.
Mortgage arrangement fees
If you are financing the buy of a house with mortgage, then you should expect to pay the mortgage arrangement fee of about £1, 000. The mortgage arrangement fee refers to the fee charged by the mortgage lender for verification of the property and other checks carried on the property to ensure that it exists and there is sufficient security for it. Some lenders do not refund this fee whether the transaction is successful or not. The cost depends on the houses for sale price of the home as well as on the lender. It may cost you around £300.
Relocation cost
This is an unavoidable cost as you will eventually move in to the new house. You can skip this cost if you are planning to resell all the properties you have before or keep them in storage facilities. But in so far as you are moving with them, you will require to hire one of many removal companies London. The cost depends on the distance as well on the volume, weight and value of items you are moving with. Expect to spend between £100 to £1000.
Stamp duty
You pay stamp duty on your property if its purchase price is above £125,000. There are online stamp duty calculators that you can use to find out how much that will cost you.
Survey cost
Quite an important step of buying a house is the survey. Definitely, the home will be surveyed for a number of times. So, you should budget for it. The buy house London survey cost depends on the number of surveys done on the home you want to purchase. Expect to pay about £400 to £700 per survey. But to be on the safer side, it is advisable that you budget for two or more survey. In this way, you will not have to incur unexpected expenses.
Home repairs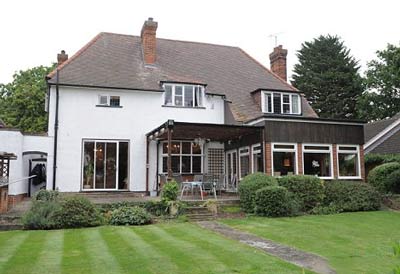 There are some things to do before you buy house in London. There is the tendency for some home buyers to overlook the cost of home repairs. But in some cases, home repairs are inevitable unless you will move in like that or the home is a completely new home.
But if you don't like the condition of your home, it is important that you budget for home repair. The amount depends on the amount of work to be done. If you have few things to repair, then you should budget about £100.
But in some circumstances it may cost £1,000. Before you make budget on home repairs, you have to inspect the home to find out what requires changing, repair or what does not require repair or changing. Some of the aspects of the home to check include the sink, paintwork, kitchen cabinet, windows and doors.
Cost for furniture and extras
There are some home buyers that buy furnished homes. But if you are not buying a furnished home or you are not satisfied with the quality of furniture in the new home you bought, you may need to buy new pieces of furniture in the home. Home fixtures and extra such as bulbs and lamps, door mats, extension leads, hooks, washing up bowl, toilet brush and others may also be changed depending on their condition. So, do proper property valuation to know the condition of the home and the fixtures in it before you budget for the purchase.
Sourcing for fund
Now that you have determine the amount the entire buying a house process will cost, the next thing you should do is to source for fund. Only a few individuals have enough funds to buy a house in London for cash. If it is not possible for you to finance the transaction with your personal savings or money from your business, then you should consider other sources to buy a house. You can borrow money from relatives, friends or colleague to pay for some of the expenses or the entire cost. But if it is not possible to obtain sufficient fund from these people, you should apply for mortgage. Before you apply for mortgage, you have to first of all determine how much you can apply for.
Nowadays, it is not difficult to determine the amount one can borrow because there are online mortgage calculators. You need to find out how much deposit do I need to buy a house? If you search online, you will find useful sources. Some of the mortgage calculators can help you work out the interest rate and monthly repayments on your own. With these features, you will be able to determine how much you will be able to borrow to buy house in London cheap.
When making budget for the transaction and before applying for a mortgage, it is important that you work according to your finance capability. Don't choose a house that you will not be able to pay or that will keep you in perpetual debt.
Knowing the buy house London cost
Before you start your search for a property, you have to know the trend in the market or the market values of various types of properties. The internet has made everything easy. You can stay in the comfort of your home and know the trend in the market. If you research on the price of homes in any location across the globe, you will be able to find it online. If you are making use of the internet, you should be very careful as there are sites that provide fake information. So, ensure that you source for information from the internet. Some sites do not provide only price but also detailed information about a house. Such information include pics, description, asking prices, floor plans and others. Some of the sites that provide useful information about house price in different locations are Nethouseprices and Zoopla. You should also add the house moving costs. You can contact our removals Wandsworth team for the rates.
Improving Your Credit Score
One of the things that lenders take into consideration before they accept any mortgage application is the credit score of the lender. People with bad credit score normally find it difficult to get mortgage nowadays. Given this, it is necessary that you enhance your credit score before you apply for mortgage. Find out from CallCredit, Equifax and Experian what your credit score is. Go through your credit report to see if there is any error. You can make use of online source to find out what your credit score is. There are free online sources that you can use. Make sure that you correct any error before you apply for mortgage. This is because your application can be rejected because of small mistakes or errors. If you have moved house, make sure that your active account bears your new address. If your credit score is ok, then you can apply for mortgage.
Applying for a mortgage in principle
If you have not actually found a suitable house or if you are still searching for a house, you can apply for a mortgage in principle which is normally abbreviated as MIP. With this arrangement, you will know the amount you are able to borrow pending when you will find a property within a specified period. Having a mortgage in principle with proof of deposit gives you an edge over other home buyers that may make an offer on the same property with you. However, you should bear in mind that MIP is subject to valuation and thus they do not give absolute guarantees. This is because mortgage rate is not a constant. It can change at any time. So, you should keep looking for a better deal. Another important factor that you should bear in mind about house prices is that they fluctuate and are never constant just as it is the case with shares. So, if any person tells you that he knows exactly what will happen in the future or what the price will be, the person is simply talking nonsense. People can only predict based on certain indices. But their prediction may turn out to be false or true and never certain.
Getting to low-down of the neighbourhood
Before you make up your mind to buy a property in a particular location, it is necessary that you take time to find detailed information about the location and its neighbourhood. This is a task that you should carry out by yourself. You don't need any person to help you in that regard. If the location is very close to you, it is advisable that you explore the neighbourhood a little bid. Go round the neighbourhoods on foot, visit public places such as parks and pubs and look for information as you go about. As you walk around the neighbourhood, check if you like the look of the locality, the shops there and amenities in the location. You can find out from the locals the situation of things in the locality, the general living condition, security and cost of living in the place. If you are satisfied, you can continue with other requirements.
Make use of the reliable property finders
As mentioned above, the internet has made it possible for home buyers to find out houses for sales in various locations without visiting any agent or even their sites. There are a lot of sites today that provides useful information about houses for sales in various locations across the world. However, as normal in life, these sites are not of equal reputation. Some are more reliable than others. There are many fake ones and some that do not provide reliable information or do not update their sites on regular basis. If you are searching for home via the internet, it is advisable that you make use of reliable and reputable sites. Some of the popular, reliable and reputable real estate sites to look for property for sales or apartments for rents are Rightmove, Zoopla and Home(.)co(.)uk.
Some of these reliable sites provide notifications for their clients who are interested in a particular area. They will send an email alert anytime a property is listed in the location they are interested in. If you are interested in a particular location and you have not found a suitable property, you can register for the alert in any of the above mentioned sites.
There are some of the reliable sites that list homes that sellers have reduced their prices. So, if you are looking for a cut in the home price you should make use of such sites. A typical example of such a site is Propertysnake. Some of these online sources provide free services. So, you should not bother about cost.
Get as much information as possible before making an offer to buy a house
There is the tendency for some home buyers to quickly make an offer without getting as much information as possible. Some home sellers and their agents may not give all necessary details about their properties. Some may intentionally hide some details about their properties from buyers. The best way to get important details from them is to ask them questions. There is no question that is very stupid to ask here. When you ask questions, pay attention to the responses of the seller. You will be able to find out when the person is lying to you. Ask questions that tell oar reveal the structure, fixtures, conditions and location of the property. Some of the questions to ask are as follow:
How many viewings are available in the property? How many home buyers have placed an offer on the property? How long has the house been listed? What is the condition of the electrical and gas installation? Can I see the checks reports of the electrical and gas installation? Have there been any disputes with the neighbours? In fact, there are lots of questions to ask. Research about necessary questions to ask a home seller and then write them down.
Verifying and viewing the home before buying
When you see a home that you like, it is necessary that you take time to inspect and view the home. Don't just make any payment without viewing the home. Inspecting and viewing of the home is much more than visiting the home. You need to take shots of the home from various sides. You can use the photos for comparison if you have other properties that you are considering buying. Visit and view the house at different times of the day. Viewing a house at different times of the day will enable you to get an idea of what the neighbourhoods look like at different times of the day. It will also help you to clearly see the house. You will be able to spot imperfections in the house during the day. At night, you will be able to get an idea on how relaxing in the house during the evening will be in the site.
Prepare a checklist to enable you discover deal-breakers
A good number of home buyers rely so much on the survey and on what they can see as they are viewing the home. This should not be the case because there are little details that you may overlook. The best thing to do is to prepare a checklist that will enable you check all aspects of the home and fish out small flaws that you may ordinarily overlooked. First, you should not go alone. Visit the house with one or two friends. Find out from them what their views about the house are. They may find out flaws that you will overlook. If you discover small flaws, you can ask the home seller to put them in order other. However, there are flaws that you will discover and you will not continue with the deal. Such types of faults are referred to as deal-breaker. Below is a checklist to enable you spot deal-breakers and little faults in the home if there is any.
Spot damp
The damp condition of the home you want to buy is very important. This is because if the house has low damp resistance, you will have lots of challenges in the building. First, damp create a favourable condition for mould to develop in the home. Mould can be very destructive and some type may be dangerous to health. So, if you want to prevent mould from developing in your home, you have to ensure that it has strong damp resistance. Check the windows for condensation, the wallpaper for peeling, and inside cupboards. Smell the inside of the cupboard to find out if it smells musty.
Take a look up the ceiling
There is the tendency for some home buyers to inspect every aspect of the home they want to buy except the ceiling. But you should not overlook the ceiling. Take a look at the ceiling to see if you can find cracks, leaking signs, slow drips and stains on it. If you see any sign of leakage or any problem with the ceiling, take note of the problem and let the home owner know. If the home owner claimed that it has been rectified, you should reach at an agreement with him that if the problem continues, he will foot the bills.
Check the doors and windows
A mere look at the door and the window is not sufficient to tell you whether they are strong or not. You will only ascertain their visual appeal by looking at them. In other to determine their condition, you have to open and close them. The same is applicable to any item such as cupboards and drawers that can be opened and closed. Don't overlook them because you are paying a huge amount of money in order to acquire the house. So, it is necessary that you determine that. When checking the doors and windows, you should also check their locks to make sure that they meet insurance standards.
Inspecting the lighting system
Just like the door, you will not be sure how the lighting system is working if you don't operate them. When you are being taken around the house, make sure that you switch on the lights in any room or space you enter. Check the sockets as well. If they are not working, you should let the homeowner know about it. Besides the light, also check other electric appliances such as the cooker, fireplace (if it is electric type) and others.
Checking the plumbing
The plumbing which includes faucets and taps in kitchen and other places in the house, toilets, sinks and others should not be neglected. You should thoroughly check that because if there is any problem with the plumbing, you will have a problem in your new home. Take a look at the cabinet or cupboard under the sinks to see if there is any leakage or whether it is dry or not. Turn on the taps or faucets to see how the water is rushing out. It is recommendable that you check how the drain's flow is. The hot water system is another important part of the plumbing that you should not overlooked when you are checking the plumbing. You should also check the gas system.
Marking out power points
You have to mark out the power points location in any living spaces you enter. You can do this by making a floor plan.
The heating system
You can ask the home seller to turn on the boiler as well as the central heating system so that you can feel the heat and see how it is working. There are some important parts of the system that you should not overlook or forget to check. Its radiator is one of the parts to check for rust and leaks.
Take a look at the wall and have a feel of it
Don't just look at the wall; you should also feel it with your hands. Are there wallpapers on the walls and stains left on the wall by wall arts hug on the wall before? Are you going to repaint the wall? These are some of the questions to ask as you are checking the home. You should also check if there are mould, rotten woodwork and cracks on the wall.
Check the floor
Look at the floor and the floor cover. If it is covered with rug, carpets or mat, lift them to check for stains as well as the smoothness of the floor.
Check for telephone signals
If there are telephone lines in the home, you have to check whether the lines are functional or just for fancy. Also check for the strength of the network signals in the place.
Check the loft
You need to know the strength of the woodwork of your home. So, you have to inspect the loft during the day so that you will see it clearly. Inspect the timbers to see if there are any rot. Also look out for holes and cracks on the loft. If the loft has living spaces, then you need to check the fixtures in it just as you did with the other parts of the home. As you are checking the attic, you should also take a look at the roof using a binocular to spot out slipped tiles. View the woodwork as well as the gutters to see if there are any problems with them. If you are buying the house during rainy season, it will be to your advantage if you go on a rainy day.
View the kitchen
The kitchen is an important part of any building because it is there that the family prepares their food and even store some of their foodstuffs. Such a place should be spacious. So, if you don't want to have any kitchen problem, you should ensure that the kitchen is spacious enough to some free movement to the cook.
Check how the activities of your neighbour affect you
If you are buying a flat, it is necessary that you find out how the activities of your neighbour affect you and your family. For example, check if the alarms bells of your neighbour constitute noise nuisance to you and your family members.
Go through the seller's ads again
Definitely, the seller might have made a lot of promises to the buyers in the ads. If you are moved by the ads, it is important that you take the ads into consideration when you are checking the building in order to discover whether what the ads promised are what you are seeing.
Judge the seller base on your finding
Now, you should have interacted with the home seller and also checked the entire building. From your interaction with the seller and what you have seen in the house, you should judge the seller. What do you think about him? Do you think that the seller and his or her agent are reliable? The answer to the above question will determine whether you should continue with him or not. If you think that he or she is not reliable, then you should consider looking elsewhere.
Speak to your would-be neighbours
Your would-be neighbours have been living in the location and so they know the living condition of the place as well as the situation of things in the place. So, it is advisable that you meet few of them and find out from them how things are in the area. It is better to meet them in their homes rather than meeting them outside their homes. As you are talking with them in their homes, you have to find out how maintained their living spaces are. Check if there are refuge heaps at the front and the look of their gardens. You can meet other people living nearby other than your immediate neighbours. Such people will give their honest judgment about the situation of things in the area.
Consider ease of resale
It is necessary that you consider the resale potential if you don't want to live in the house for the rest of your years. If you are planning to resale the house, you should also take into consideration how other home buyers will assess the home. In other words, you should not consider only your feelings. If you don't care about how spacious the kitchen is, what about other buyers, will they like congested kitchen? If the home has been listed for a long time, you should also find out why it has been on listing for a long time. It could be that other home buyers did not like the house. All these determine the resale potentials of the house. If the resale potential is high, then you should go on and buy the house because you will easily resale the home when you want to pack out from it.
Determining the stamp duty
As mentioned above, the stamp duty is one of the large expenses that you will incur. So, you have to determine the amount that you should pay. It may cost up to £1,000. You can find out the cost that you have to pay using stamp duty calculator here.
Go for at least 83 years on the lease
It is advisable to look for a home with up to 83 years on lease. This is because it is difficult to obtain less extension or resale such a home. To avoid this, you should have owned the property for about 2 years before looking for extension. Extension itself may take about three to twelve months to be completed. You can see why it is important for you to go for a property with at least 83 years leasehold.
How to buy a house cheap?
Consider a private deal
One of the best options to buy a house in London cheap is to get in touch with the owner directly. Doing a private deal with a home seller is one of the best ways of getting a home at an affordable price. It will require extra effort from you to initiate that. There are several ways through which you can enter into a private deal. You can ask people you know if they know any homeowner looking for buyers. You can also prepare a small billboard or lettering in bold letters and have it pasted on strategic places in your location. Let the reader know that you are ready to the buy home if they are ready to sell. Provide your contact details in ads. You will be lucky to get calls from home sellers who are willing to go for private deals. In this way, the house will not be listed or go on market meaning that you will avoid unnecessary protocol and other middlemen that get involved in house selling transactions. They also take some money from the transactions.
Make use of your mobile devices in searching for home for sales
Nowadays, the improvement in mobile software has made it possible for home buyers to find home easily. If you have iPhone or Android mobile device, you can download the Rightmove apps that will help you to find out listed house for sale in your location. When you go to the application, click on get my current location, it will show various listed houses for sale in your location.
Beware of overpriced services
There are small charges that you will incur on leasehold properties. But experience has shown that some landlords or freeholders overcharge some of these services. There are stories of landlords charging up to £90,000 for a service that cost about £40,000. Though, the landlords and freeholders use the money to pay for certain services such as insurance and community maintenance services, some of them go for costly products in order to get some cuts from the money. If you are not happy with the charges, you can challenge it at the Leasehold Valuation Tribunal. However, you should analyse the charges to make sure that it is high and to make sure that your chances of winning the case are high because you will spend about £1,000 for the arbitration. Finding out whether the services are overcharged may not be difficult. All you have to do is to visit the site of the property management company and go through the complaints of other clients of the company. Find out from them what they think about the service charge, whether for them it is overpriced or not.
Before you buy a flat, you should make sure that all details of the agreement are written down and signed by both parties.
Hire an affordable conveyancing services
As mentioned above, buying and selling of a property has some legal aspects that require the service of a legal professional. The legal process involving the transfer of a home from the seller to the buyer is known as conveyance. Conveyancing service cost differs from one conveyancer to another.  You have to shop around in order to get an affordable one. The service normally includes all legal paperwork involved in the transaction, drafting of the contract and handling of the cash exchange, carrying out the local council searches and legal paperwork. Expect to spend about £100 to £1,500 depending on the nature of the transaction as well as the professionalism of the conveyance. It is advisable that you go for licensed conveyancers that specialize in property law.
Below are some of the guidelines you should abide by when hiring a conveyancing services:
Look for a licensed conveyancer
Licensed conveyancer are more reliable, reputable and professionals than those that have no license.
Do not use real estate agents
Do not get conveyancing services from a real estate agent. This is because they do not offer the service themselves. They get services and give to the conveyancer that offers them. And then they are paid some commission from the money the clients got paid. This means that you are most likely going to pay higher.
Don't get quotes in rush or from one firm
Take your time to compare quotes obtained from various conveyancing firms. You can also ask your friends, colleague or family members that have bought a home before what their experiences are.
Don't limit your search to the conveyancers close to you
Your conveyancer must not be based nearby. You can also hire someone not nearby insofar as the person is competent enough to handle the legal processes involved in the transaction and delivers quality services at affordable price. For example, a conveyancer in London can also handle a transaction in Newcastle insofar as he has the required expertise.
You can hire online
There are nowadays, conveyancers that provides reliable and quality services online. They communicate with you via emails, internet and phone and still get the work done. Their services are more affordable than offline conveyancers.
Hire a professional conveyancer
There are different specializations in law. Some legal firms specialize in handling divorce, criminal cases and others while some specialize in handling or brokering property deals and conveyancing services. But there are some legal firms that claim to handle all aspects of law. It is advisable that you hire a conveyancer that specializes in conveyancing. Whereby this is not an option, you should hire the service from a legal firm that has conveyancing department.
Ask your conveyance to prepare your will at the same time
Since you already pay your conveyance, you should ask if they will do your will free of charge. Most conveyancers will accept to do that.
Don't be afraid or shy to say how you feel
Some home-builders feel shy to ask questions or say how they feel. This should not be the case. You should always say how you feel without being shy.
Hire a solicitor or conveyance that is registered
When you are hiring a solicitor, you should make sure that it is registered with a professional body that regulates their activities. The same thing is applicable to conveyancers. The professional body regulating solicitors is the Law Society while the Council for Licensed Conveyancers regulate the activities of conveyancers. Being regulated.
Find out when the firm open and when they close for holiday
It is important that you find out when the solicitor or conveyancer you want to hire will go for holiday. You have to ensure that their holiday period does not fall within your completion period or date. If they will not be available on the completion day, you have to look for another option.
Find out the services that have to be paid for if the sale did not go through
Sometimes, a transaction will not go through or become successful when you have hired a conveyancer. Given this, it is important that you find out from the conveyancer, the services that should be paid for if the transaction does not go through. A typical example of such costs is the search fees which are carried out for you.
Check government development plans for the area
It is important that you find out new infrastructures the government is planning to build in the area or the government development plan for the area. Check how such plans will affect the home and its occupant. For example, some project may lead to increment in the cost of living in the area.
Finding out how much to offer
It may be difficult for you to find out the amount to offer. But the best way to go about it is to join a forum of home-builders or real estate investors and then ask your question in the site. You can also post your link or comments in some real estate advertisements or properties searching sites like Rightmove.
Demand that the seller take it off the market
When you make your offer, you should ask the seller to de-list the property. This should be your condition of making the offer. This removes the possibility of another homebuyer putting up an offer or the possibility of the seller accepting a higher offer from another buyer. This is necessary because when the contract has not been exchanged, any of the parties can opt out.
Don't give your solicitor a breathing space
If you hire a solicitor, you should make sure that he is doing the work at a good pace. Some solicitors work at slow rate. So, the best way to avoid any delay is to hurry your solicitor up by calling him or her regularly to check the situation of things or to get one or two things done. You can complain to a higher authority if the person handling your project is not working at a good pace.
Consider buying a freehold
If you are a flat hunter, you should consider buying a freehold rather than getting a lease. This is because a good number of freeholders charge higher amount for some services than they should. If you buy a freehold, you will avoid paying higher. Besides, the cost of extending a lease for a period of 90 years is almost the same with the cost of buying a freehold. 
Demand for a list of all the fixtures, fittings and features in the house included in the sale
Before you begin the inspection of the house you want to buy, it is advisable that you demand a list containing all the fixtures, fittings, features and items in the home that are included in the sale. The TV aerial cable screws, lighting fitting, bathroom fittings and furniture such as firebox, TV, cabinets, drawers and others included in the deal should appear in the list. If you have such a list, it will help you to know what you are paying for and whether you are over paying for the house. One point to take into consideration here is the cost of the market value of the items in the house at the time you want to buy it. For example, a buyer might have bought an electric fireplace for £100 ten years ago. Now, the market value may not be up to £60 because better ones are out. It is no longer reigning. The same thing is applicable to other electronics items. So, always find out the market value of the items in the house and know if you are overpaying for them. Some home sellers do inflate the prices of items in the homes they are selling. If you think that you can get these items at a cheaper price, you should not hesitate to let the buyer know about it. Ask for a reduction in price. You can check here how to furnish a small apartment.
Know when the house buy transaction is not a good deal for you
You should be very smart when you are buying a house in London. If you research the market very well using various tools, you should be able to know when you are getting a good deal and when you are not getting a good deal. If you are not getting a good deal, then you should pull out. Being smart means that you should be able to tell when to stop any deal. You cannot pull out from a deal at a particular time. Once, the contracts have been exchanged, it is no longer possible for you to pull out from the deal. You should also bear in that the seller can also decide to end deal insofar as the contract has not been exchanged. Given this, until the contract is exchanged, you should be careful on how you spend money and on which service. You have to make sure that things are moving as expected or in your favour before start spending. If you are afraid that the deal may not end well, then you should go for indemnity insurance for wasted cost. Your conveyancer or solicitor should be able to advice you on this. So, get more information from him about this type of insurance.
Consider going for an buy a house London auction deal
One of the reasons why people go for auction is because they get a good deal at the auction. It is possible to get a deal of £20,000 in auction. But the problem with auction deal is that there may be lots of things to renovate in the home which may make you to spend more at the end. But if you think going for an auction is a good idea for you, it is advisable for you to take time to research the properties to be auctioned in order to know the condition of the house or the amount of renovation works required. If you have not participated in an auction before and you are considering bidding, it is advisable that you take time to study the auction market in a number of auction sites. You should also hire a solicitor to handle the legal aspect for you. Most importantly, the solicitor should find out if there are any legal issues on the property. It is not advisable to buy a home with unsolved legal issues unless it is a minor one. This is because you may end up spending the money you have saved on the issue.
You should make sure that nobody is occupying the home and that tenants have handed over the keys of the property so that you will not have any problem occupying the home immediately the contract is exchanged. One other point that you should bear in mind when going to auction is that the exchange of contract is done once the auctioneer hit the hammer. You cannot pull out of the auction at this point. So, it is always better to do all necessary investigation and inspection on time before entering the auction. For more accurate step by step house buying checklist please contact our office.
Get the finance ready before you enter any buying a house auction
As mentioned earlier, you can finance a home with your personal saving (only a few individual can do this) or with a mortgage or loans obtain either from a bank or any other lending institutions. If you are not paying with your saving, you should ensure that the finance will not be an issue after getting a home in auction. Arrange for a mortgage promise with a lender in order to know how much you can borrow. Given that mortgage promise is not the actual mortgage, majority of the mortgage lenders will not offer it until they are sure that you have seen a property to buy and they have valued it.
While going to the auction, it is advisable that you go with a cheque book as well as identification cards. This is because in some auction, you are required to make a 10% payment right on the auction and you are to clear payment within a period of 14 days to six weeks. In these auctions, the deposits are non-refundable meaning that you will lose it if you are not able to complete the payment within the stipulated deadline. This is why it is necessary to get fund ready before going in for the auction.
Getting the right survey before you buy house
Getting a survey is one thing and another thing is getting the right survey. You should ensure that you get the right survey. Surveys are of three types. The homebuyer's report which costs between £300-£400 is one of the surveys. If you are buying a conventional home that is not up to 50 years, you should go for this type of survey. A full structural survey is the second type of survey which can cost up £1,000. It is suitable for homes above 50 years of age. Snagging or quicker survey is a type of survey carried out on new buildings. It is done to spot unfinished bits as well as defects. If you are buying a new home, you should opt for this type of survey and if any imperfection is spotted, you can let the developer know so that it will be corrected. Don't just hire a survey and show him the property. You should get involved in the work to make sure that he did not issue a report that he prepares in his office without visiting the building. Some surveyors do that.
No matter the type of survey that you opt for, if any imperfection or error is discovered, you should let the seller to correct it before you exchange the buy house London contract. If he has no money to correct it, then the cost for the repair should be subtracted from the total cost of the house. If the house has problem of damp, you should not compromise on that because such a case may seem to be minor but it will end up taking much for repair. So, always renegotiate if there are faults no matter how minor it may appear to be.
Don't buy a house in an area prone to flood
One of the factors that insurance companies consider is the vulnerability of the location to flood. This is because flood can destroy a property. So, it greatly affects insurance premiums as well as the value of a property. If you decide to buy a home in a flood prone area, then you should consider the above point. You don't have to pay high on the property because you will definitely pay more on insurance.
Check your band
Make sure that the property is in the right band. In England and Scotland about 400,000 properties are in the wrong band since the beginning of the 1990s. This is why it is important to check if the property is in the wrong band. If it is in a higher band, you should apply for reduction. There are ways to find out whether your property is in the right or wrong band. First, check homes that are the same with yours in the same locality to see the bands they belong. If they are in a lower band than yours, it means that you are wrongly placed. You will find out homes that are same with yours through Scottish Assessors Association as well as via Valuation Office Agency. You can also make use of the internet to determine the market value of your home now and what the price should have been in 1991.
Important questions to ask the home seller before buying a house in London cheap:
Can I see the main stopcock for turning off the water?
Where is the gas meter as well as that of the electricity?
Do I need to clean any of the surfaces with special cleaning products?
What day and at what time do the garbage collectors come?
Are there any user manuals and valid warranties on electrical appliances?
Do you have tins of paints of the same colour with walls?
What are the make of the bathroom and kitchen tiles?
Where were the fixed furniture made from?
Where is the thermostat of the home?
Who is the home phone, broadband and energy supplier?
How much deposit do i need to buy a house in London?
Get quotes from reliable movers compare the removal costs
After buying a house in London, the next thing to do is to move in with your families and belonging. You may require removal services especially if you are relocating with lots of items. By following this link you can see best moving house checklist. There are many companies that provide removal services for people buying houses. However, they do not offer the same quality of services and at the same rate. So, you should research the companies. Choose only the reliable ones. Obtain quotes from these firms and then compare them. It is advisable that you choose Removals London that are registered with British Association of Removers. Such companies are reliable because they are under the control of the BAR which is a well-known professional body in the UK.
Get your home insurance quotes before buying your first house in London
Before you finally buy a home, it is advisable that you get quotes for your home insurance. The reason for this is to avoid any issue or to avoid paying unwanted expenses at the end. For example, if you buy a home in flood prone areas before getting a home insurance quote, you may discover that the cost of insuring the home is higher than you expect.  Some home-buyers use their mortgage lenders thinking that it is a must for them to do. You must not think that way. You can look for it elsewhere. But if your mortgage lender is giving you a better deal, then there is nothing bad using their services as well. When you are searching for a home insurer, one point that you should bear in mind is that no one home insurer gives the best deal.  So, you have to shop around in order to get the best deal. There are online home insurance comparison sites and other online sources that you can use to find out which home insurer is giving you the best deal.
Getting rid of dirt before packing in
If the house has just been renovated or built or the previous occupant has just parked out, it is most likely that it will be dirty. So, before you park in, you should arrange for the cleaning of the house. You can hire house cleaning companies if you are not able to do it yourself. But as a rule of the thump, you should make sure that the house is clean and ready for moving in before you bring in your items.
Obtain a gas safety certificate
Many lives have been lost and many people admitted to hospital as a result of gas leakage. So, before you move in to your new home with your family, it is important that you obtain the current gas safety certificate to show the gas appliances in the house have been serviced by a professional. This will give you the rest of the mind that your family is safe and protected from possible fire outbreak resulting from gas leakage or from breathing in the odourless and colourless gas used for cooking.
Consider changing your gas and electricity provider

Sometimes, one of the best of ways of getting a cut in gas and electricity bill is to change to a new electricity and gas provider. You can save up to £100 if you are on standard tariffs and you switch to another provider. However, as a rule of the thumb, you should compare various service providers whether you have the previous bills or not. There are some online sources that you can use to work out how you will spend on energy and electricity using each service providers.
Going for free furniture and electronics
If you have no money to purchase new furniture and electronics or fairly used ones, you can look for the free ones. Today, given the need to reduce home waste and safe the atmosphere from decaying, many people give out furniture and electronics that they no longer want rather than throwing them away or selling them in auction sites and fairly used items market. Some of the popular sites where you can look for such items are Freecycle and Freegle. Though some of the items given out are not in the best shape, there are also some that are of great quality and are still in the best shape. If you are lucky, you will get such items.
Steer clear from life insurance of the mortgage lender
Life insurance gives a lot of advantages especially to the beneficiary. It is a type of insurance that ensures that your dependants clear your mortgage in case you die without fulfilling the mortgage obligations. There is nothing wrong in buying such type of insurance but it is much likely that you'll be charged more than you will get elsewhere. However, you should always research the market and get quotes from various life insurers including your mortgage lender. Compare the quotes to see who is giving you the best deal.
Look for opportunity to cut house buying costs
Moving to a new home provides you with the opportunity to review all the charges of your service providers. You can switch over to a new one if you discover that you are overcharged or another service provider is ready to give you the same service at a more affordable price. In other words, you should look for every opportunity to cut cost and save money. For example, you can look for more affordable home insulation service, if your new home is not insulated. Your boiler cover is another area that may provide you with opportunity to cut cost. If it is not functioning very well, you can make its repair parts of the moving process.
Besides looking for a means to save money, you should also look for opportunity to make more money. For example, if you have spare bedroom or rooms that you are not making use of, you should consider renting to another person that needs it. You may get about £4,250 per annum from the rent depending on the available space. If you made up your mind to rent your extra rooms, you have two options. The first option is the Rent A Room scheme. In this option, the room to be rented should be furnished by you. The advantage of this option is that you will not be paying any tax on the initial £4,250 you will make per annum. The second option is the deducting expenses. In this option, rather than saving on tax, your mortgage interest cost as well as other expenses on the income emanating from the rent will be deducted. It is left for you to determine the option that is suitable for you. Converting the extra space into a guest-house is another option of making money from the property.
If you apply the above tips, you will have a hitch-free, successful and a lifetime house buying experience.