HOw to increase the value of your house to get higher sale price?
The simple meaning of whatever you do to increase the value of your house lies in the fact that people love good things.
There are some things that people look for whenever they want to buy a house and for your house to add a little more value, you have to give them those things.
Whenever you want to sell your home, apart from the structure, size and type of home you are selling, the immediate thing that the buyer sees can make the home increase or decrease in value.
For the value of your home to be on the high side, you have to rekindle the aesthetic value and appeal of your home by doing the things mentioned below. So how to increase the house value with a minimum investment? The answer is simple do it on your own to add value to your real estate in London.
Paint Your House
The number one thing to do in this case is to give your home a seeming make over. This will start from panting the house. The walls should be repainted, while the windows are cleaned. There is nothing better than a fresh look that will add value to your house. You can also take care of the main front door, by either repainting it or changing the knob to something beautiful. These are called the "kerb appeal," and they are the things that will catch the eyes of the potential buyers when they view your house from across the road. You can as well do something on your letterbox, house number and everything placed in front of the house. Find out more about how much to paint a house.
Take Care of the Garage
The next thing to take care of in this regard to increase the house value is your garage. The popular opinion has it that garages are no longer appealing in front of homes. This is mostly because the old garage in your house probably would have gone bad by now or because it would be too small the bigger sized cars used at the moment. Many people will advise you to rebuild the garage if you think it is necessary or if it is the inn thing in your area.
But if not, you can actually pull it down and use the space to gain more money. You can turn it into a living room, or kitchen extension or even the relaxation spot. You have to do this in consideration of what is in vogue in your area. If you live in a family area, make it one more room, but if you live amongst young professionals, just give them a relaxation spot for the evening beer and jokes. Remember, if the need is there, just renovate or rebuild the garage.
How to Engage In Careful Conversions to increase the sales praice of your house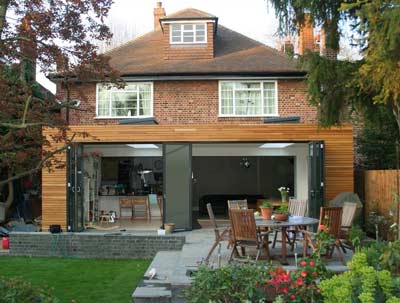 The truth is that making the necessary conversions in your house before selling can add more value and let you get a higher selling price. The case is always that your house was built when some things were in vogue, and those things are no longer in vogue now.
Because of this, you will need to give the buyers the things they crave for at the moment for the value of your house to increase.  This can be for you to add more space in the basement, more rooms, more relaxation spots, more spaces to the kitchen and many others.
You can also increase the value of your house by installing new cheap windows London.
This will automatically increase the value of your home. When you want to convert, you have to thoroughly look at what is in vogue, the cost of conversion, the cost of converted houses that sold recently in your area and what your house will sell for after conversion. However, you also need to insure that the conversion is one that flows naturally.
Don't go for things that will be noticed as extensions. Before you do this, you have to work with estate agents and builders, and try to heed their advice on this. For more tips and advice on how to increase the house value to obtain higher sale price by making conversions contact out office.
Take care of the kitchen and the bathrooms to increase the value of your real estate
These are actually regarded as the most important two rooms in every house and they have a lot of parts to play in increasing the value of your house. There are many houses for sale so make sure you do not bypass this point. In fact, these are the areas where people regard as the areas of convenience and relaxation, even more than the sitting rooms and bedrooms. Because of this, it is easy for you to witness buyers who will be ready to forgive bedrooms, sitting rooms or hallways that are shabby and in need of some paintings or cleanings.
But, whenever you are talking about a dated kitchen or avocado bathrooms, the buyers will hesitate. You have to make everything in your kitchen modern and neat. Take care of the fridge, sink, wooden furniture and the cooker. Make everything stainless steel, as white coloured equipment can get dirty easily. Get some modern free design drawings and choose from the simplest and neatest of them. When it comes to the bathrooms, you simply have to make it simple, neutral and stylish. Don't border about gadgets, just concentrate on the looks.
Increase the Kerb Appeal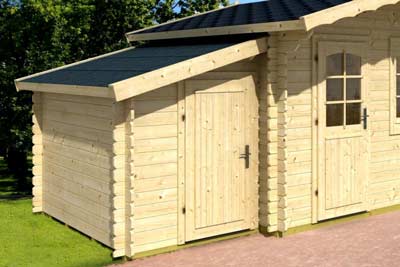 You have to do this according to the location of your house. If you leave in the countryside, just make sure your garden and flowers are well kept and lush in nature.
Increasing the house value can be also achieved by getting things to look better.
If you live in the city centres, just insure that the parking, front garden and lawns are made to look great. If you do not have a parking space, the lawn or garden can be covered to serve as one.
You have to do this with the best concreting and at the best place.
You can build a summer house in your garden. It is a great option and negotiation point when selling to a family with children. If you have a shed in your garden make sure it is safe to use. Sometimes it is better to get rid of something that does not look good.
Add extra options
Moving house does not cost a lot. You can offer to your potential buyers a free removals in London. There are many companies that will be happy to provide you with free estimate for a complex move. In the end you can use it to differentiate your add from other adds and make it look unique. Some top estate agents offer a free holiday to their clients. But you do not have to go that far. Of course everything depends on the value of your house. If you are selling a house which value is a few million you probably can afford it.
Get some mirrors around
It is said that the mirrors has a lot to do in your new home. This is mainly for the purpose of bringing out more space. You may consider hanging mirrors in the hallways, the corridors, the rooms and any place it may be necessary. Remember, the buyers will not measure your house with a tape, they assume that your house is spacious when they feel so. The more space you create the more value you add to your home.
Increasing house vlaue by getting a central heating system
This is another thing that will help your house increase in value. The fact is that the electric heating system that runs through the whole house will make some impression, and this automatically translates into cash, more than what the old fashioned single room systems would have done. You will earn more with this.
Take Care of the Garden to icrease house value
We have said that if your house does not have a parking area in the rear, you can convert the garden to one. But when there is one, the garden can be very profitable. Many of the young people and those who love outdoor life will always cherish the relaxation gotten through the garden. In this case, you have to consider what you will do to make the garden more attractive. In this case, you can choose great lighting, elegant outdoor furniture or anything that will make the garden striking. Increasing the value of house with a minimum investment is very important. You must be also very careful as people may not like your improvements and may have a completely different sense of style.
Get the Extension Permission to add even more value to hour home
There are some things the buyer will see and some you have to explain to him or her. One of those you have to tell him or her is the fact that you already have extension permission. Many buyers who have long term plans for the home will be caught by this and they will buy from you at an increased rate.
If you are planning to renovate your house there is a chance you will need to remove all your furniture for a few days. You can contact our removals Barnes to help you out. Empty space will improve the quality of your work and you will be able to increase the value of your house more efficiently.
Meanwhile, there are some things you should not do if you want an increase in the value of your house.  You should always take care of the DIY, don't dodge it.  Do not waste time and money on the bedrooms. Most buyers do not look at these twice. The bathrooms, rear of the house and kitchens sell your house more. Don't ever increase the price more than what is obtainable in your street. This will chase informed buyers away. Don't go for the flashy things. New flashy furniture, entertainment systems and their likes does not affect the value of your house positively. Avoid wasting money on this. Don't loose bedrooms in the conversion process, more bedrooms is good.  Conversion is different from extension, don't mistake one for another and you should not over estimate anything, especially when it comes to the angel of energy efficiency.
To get more tips on how to increase the home, flat, studio, apartment or house value please contact our team. We will email you our step by step guide to increasing the value of house.