Moving home plants, garden plants and pots
There comes a time when you may want to move your houseplants, garden plants and pots from a given location to your new locality. 
One reason why you may need to move your home plants is due to the fact that you have taken long cultivating a rare species of plant which you won't get in your new home.
It may also take you a long time to cultivate a young potted plant till it gets to the size you have now and the only solution is to carry this plant and move with it.
Other plants can really give you good money. For instance, it is estimated that a well cultivated garden within your home can increase the value of your house by almost 15%. If you are to sell these potted plants to a buyer, you will need to class them in the fittings list which you will give to the buyer. This saves you the embarrassment of rejection on the d day.
Advice on Moving your houseplants, garden plants and pots
Some factors that are responsible for the decision on the type of plants to be relocated when moving house range from the vendor and his requirement to ecological factors like type of soil, season, the new garden and the size and space you have.
Seasons
When thinking of garden and houseplat removals London you should check what's the best items to move it. Different plants have different requirements. The most preferred seasons when people do prefer to move home and garden plants are during the dormant seasons when almost all the plants have died out.
This is majorly during the months between Octobers to February. The best thing is to contact professional home plant and potted garden plant movers for some advice. Also if you are moving overseas you should take into consideration the climate of your destination. For example there in no point in shipping garden plants from the UK to Africa or to countries with long and cold winter months.
Soil type
You really need to know the type of soil of the place you are moving your plants to. There is always no benefit in taking a houseplant or a garden plant to a place where it cannot survive due to pedagogical factors. If the plant is one that prefers well drained soils but your new destination is water logged, do not move the plant. If it's a valuable plant you can sell it or maybe it a better idea to give it as a present to your family or friends.
Size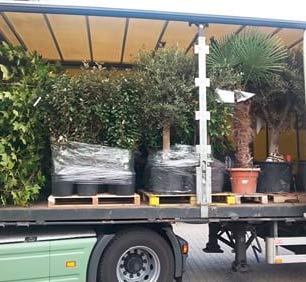 It is not an easy task to organize a garden. However, it is worth noting that the appearance of your new home needs to be boosted by how you arrange your garden. Plan well and decide on the most appropriate place to plant the exotic plant.
Also remember to show the house-plant and garden plant removal companies of all the plants you want moved. This is to ensure that the London garden plant movers bring you a van that will accommodate all these potted plants.
If you have just one plant to move you can use cheap man and van to move your plant pots. When planning home plants removals you need take into account the size of your potted plants. Moving small plants do not require a large vehicle however moving some tall houseplants require at least 7,5 ton removal van with a tail lift for easy loading. Browse our website, fill in our comparison form and get cheap removals Croydon services.
The vehicle that will be used to move your garden plants and pots need to have a sufficient height - you can't fold your plants.
Plan your garden plants and pots removals ahead
Provided you have a buyer and you are sure of moving garden plants follow some instructions and the process will be smooth;
Prune the plants in time to make them easy to transport due to reduced space
Take cuttings where possible
It is in order to pot the plants long before the day of travel
Show the garden plant movers all the plants you want to move in the event that you will be using a home plant transport company.
*Note that you are unable to stack plants on top of others.
One week before moving your potted plants
One week before moving garden or home plants all the plants should be placed in a dry place such as in the garage so that they can dry off. This is to ensure that they do not wet the other household goods because they will always be placed in the same vehicle.
Many garden troughs and pots are usually not moved. However they can be transported too. You should clean all garden pots before moving. Most of the frost damages are also rarely discovered unless the removal persons pick them and they fall apart in to bits. The liability of these pots and troughs are rarely covered by garden plant movers. In case you become worried about this, remove the contents before the day of home plant removal so as to reduce the strain put on to the trough or pot. Prune these plants to reduce on space and the chances of injury.
Outside on moving day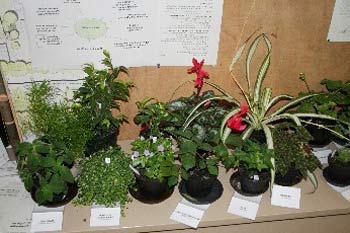 In case you have garden plants that will be dug up, cover the root ball using a plastic bag or container to ensure that the soil remains moist. Use bubble wrap to insulate against frost during cold weather.
Make a box of cane supports to stabilize the potted plants while they are on the van.
Spray the plants with water on the day of transporting in case of dry weather rather than watering them.
It is advisable not to move the house and garden plants on the same day with the furniture move. You will need extra time to pot up the plants in the garden. There are many houseplant and garden plant moving companies that will provide a full service. They can handle the plants at both location so that you do not have to do anything apart from pointing out which plant needs to be moved and where to. In most cases moving by yourself all the garden plants is the best practise. You know your potted plants very well and you are the best person to transport them to your new home safely.
On moving day inside
Drain the excess water from the potted plant pots before moving, line a carton with polythene lining and put your plants in them while standing
Put the unboxed plants in a newspaper to offer them protection.
Home and garden plant storage
Plants can't be stored be long. However, there are some domestic and garden plants storage companies London that will keep them outside and water them for you.
Settling in
Settle the plants as soon as possible and give them good watering
Dig a hole and cover the roots of your plants to protect them against frost. This is if you are not planting the plants immediately
Keep your plants wrapped up until the frozen soil is conducive for planting
Keep your indoor plants wrapped until you have closed the door before you can now settle them.
Garden plant delivery companies London will move for you domestic or outdoor plants of any size small and big. Give us a quick call to find out how much it is to get the plants moved by experts. Compare houseplant and garden plants moving costs. Potted plants removals across all Greater London including Richmond and other areas.